Saturday I returned to see if I could repeat the previous day's feat of seven reds on fly ...but it was a different day with a little more traffic and the fish were playing hard to find. The early bite was almost non-existent and signs were so subtle that I would often only see them once I was within ten feet of the fish. That meant the fly rod stayed in the rod holder and I had to make some very short casts and move as silently as possible. Three fish were caught without even casting. I just dangled the bait below the rod tip in the face of a fish next to the kayak and they inhaled it. When the fish is over the slot size, that will make you smile even though you get soaked! Several schools hunting in the reeds were easier because you could hear the slurping of shrimp on the surface, but trying to get a bait back in the reeds and out again is tricky. It ended up being a good day though, with the bite getting better late in the morning. A total of nine reds were caught, with five over 28 and several lower slots, so only two went home with me.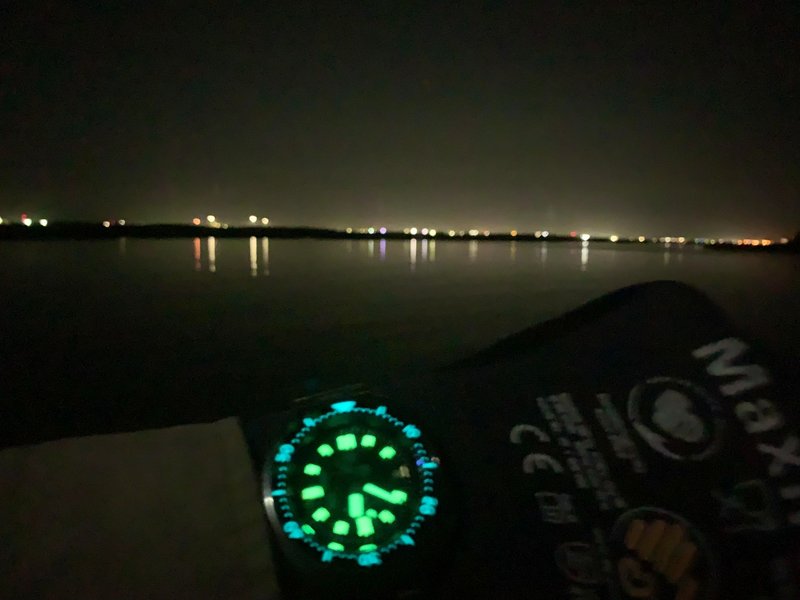 It was still dark when I got to the starting area, so I had to sit tight and wait for enough daylight to spot feeding fish.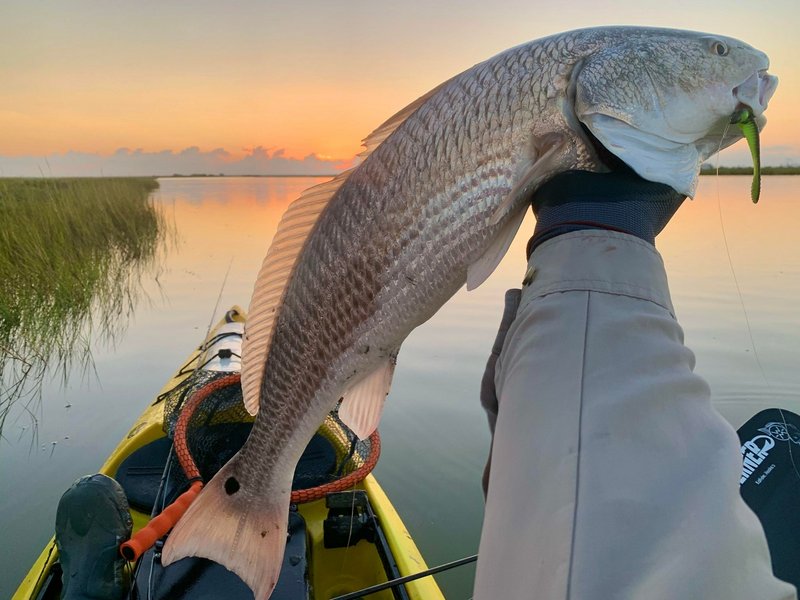 Twenty six inches of goodness.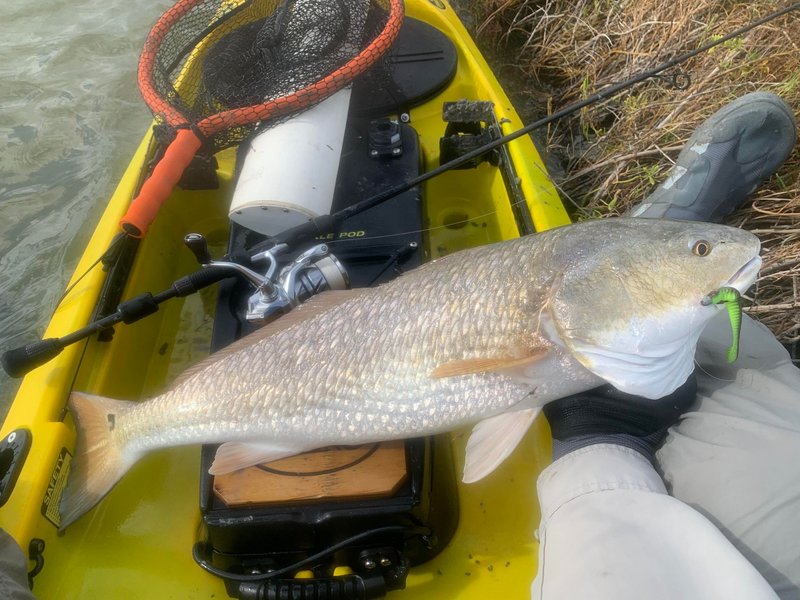 Nope, half an inch over the limit, so back he went.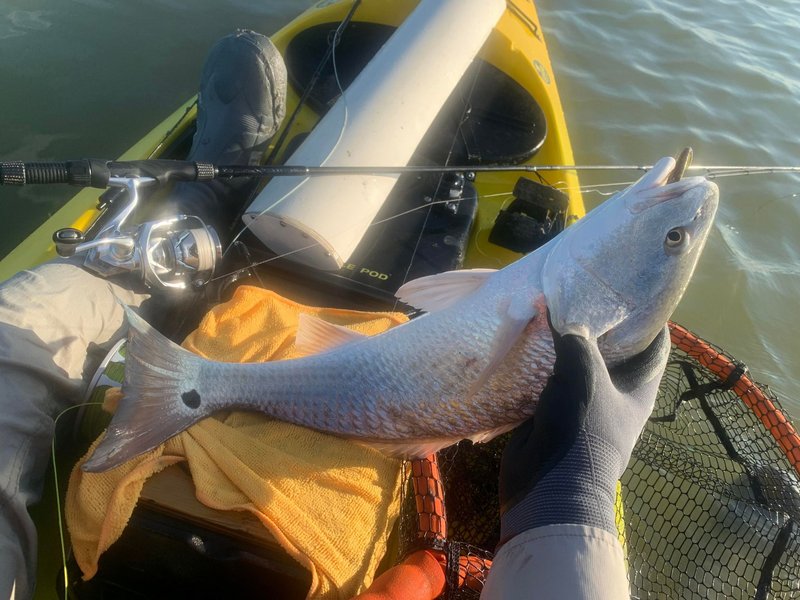 I released this lower slot, hoping for better fish.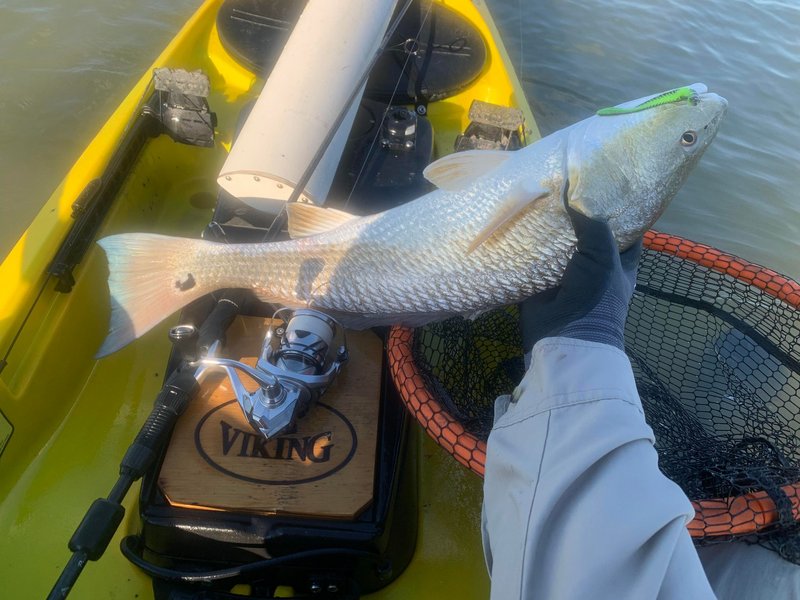 Same here.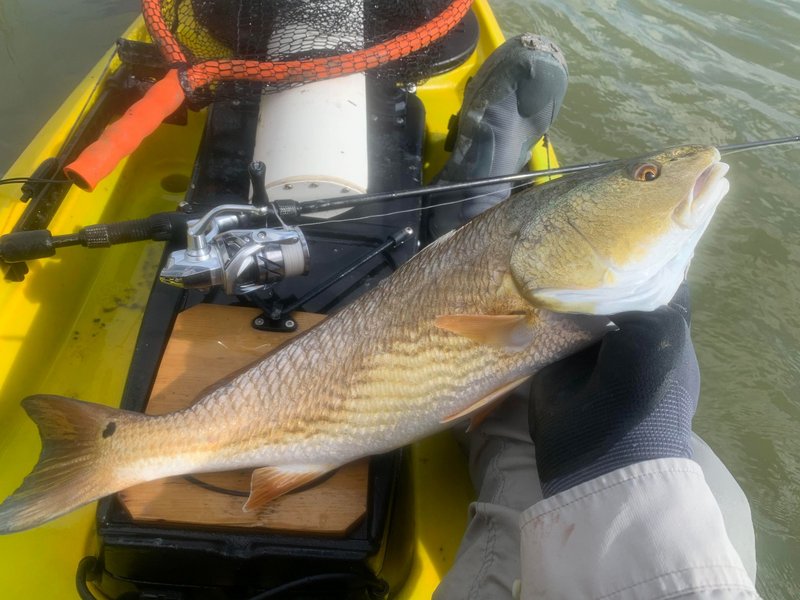 Last fish on the way home was about the same as his predecessors, but the eat was especially visual so he rode home to keep the other fish company.