By
Ron Mc
- Sun Jul 31, 2011 12:29 am
- Sun Jul 31, 2011 12:29 am
#1663881
I've broken two rudder cables in two years on my Tarpon 160.
This time, I decided to improve the cable.
from McMaster-Carr, I ordered FEP (teflon) coated cable - the coated cable is 1/16th wire with 0.084" overall diameter, and fits great inside the guide tubing. The coating is thinner and tougher than on 0.080" overall diameter nylon-coated cable, so there's more metal there - and super slick inside the guide tubing.
http://www.mcmaster.com/#3423t31/=derggw
Instead of the 270-lb. breaking strength of nylon coated cable with 0.080" overall diameter, this cable has 480-lb. breaking strength.
I know overload isn't how these break - it's bending at the rudder connection causing fatigue.
But this cable is so much stiffer, it's not going to crimp there.
My rig is a Smart Track rudder with Sea Dog controller.
I also came up with a way to adjust the cables as they stretch.
Instead of just using a crimp ferrule on the cable end, I brought the cable out the front with a short tag and used a moped throttle cable knarp on each side. If it gets sloppy or not even on the two sides, instead of messing with the thimbles at the rear, I can adjust the length by moving the knarp.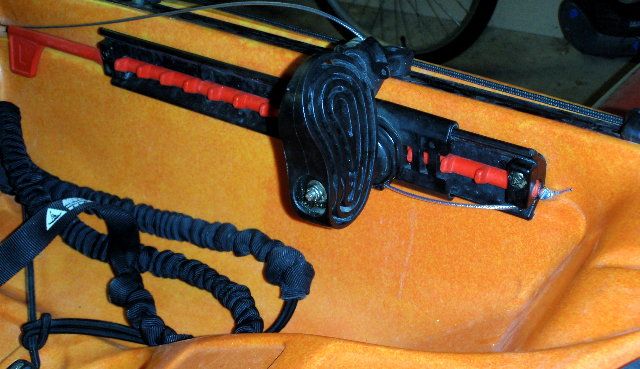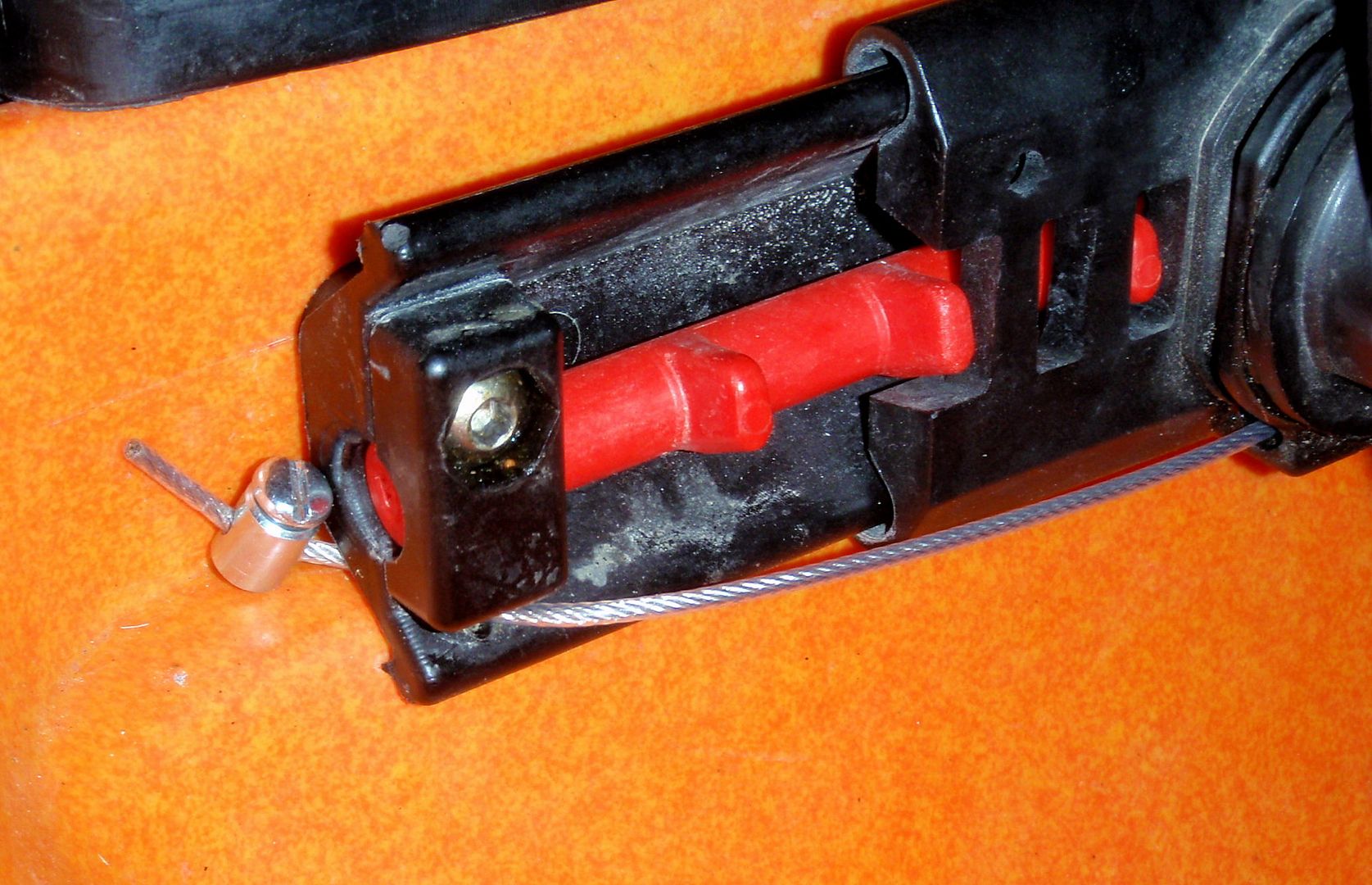 Yes, I paid more for the cable - I'll let you know in a year if it was worth it. Oh, and even though they list available fixed small lengths, they sold me a 30' piece, which gave me lots of room to work. (i.e., I didn't think 25' was safe enough, and 50' was too much)
OK, here's the finished back end - I used knarps here also - they serve several functions, including bump stops to help limit the rudder travel and prevent crimping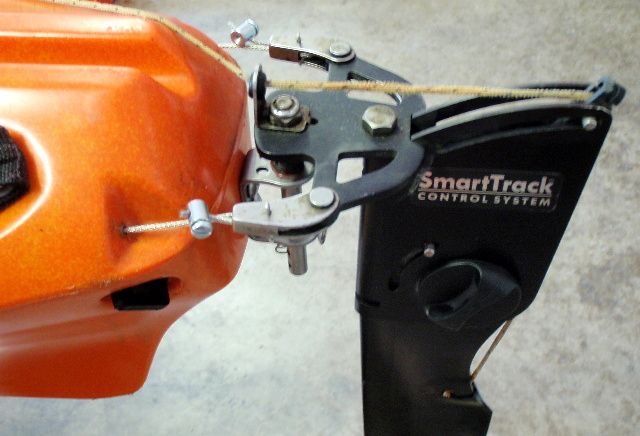 (and the boat got its overdue 303 clean/wax after this repair - I also use Boeshield on the fittings)
Last edited by
Ron Mc
on Tue Aug 09, 2011 8:07 pm, edited 3 times in total.