By
Randy
- Mon Aug 24, 2009 2:36 am
- Mon Aug 24, 2009 2:36 am
#1331706
On the way home today, I drove around the National Forest, to find lake access to the main lake.
Everyone knows where Scotts Ridge is,,
Straight across from Scotts Ridge
When ya get to the Stuble Field road, instead of turning right, turn south on FS Rd 204. I haven't been down this road in years, and it is now black top most of the way and gravel/iron ore the rest of the way. It dead ends onto Caney Creek.
Parking is good, with launch access about 75 feet from the road. Easy easy access.The proximity is still close to those idiot JET SKIES from Scotts Ridge , but if ya launch and paddle north west up, Caney Creek you will be ok.
Once we get the first cool front, most of those PBs will get parked.
The water is much deeper at mid lake, to the east is an old tram road bed,, some of the pilings are still there and offer a good place to tie off.
The other area is up across from Cagle. FS 248, the road getting back in there is improved and looks to be maintained pretty regular. I was able to pull right up to the bank towing my trailer today. Years back this was just an ole logging trail and barely passable, . Now it is graded, and iron ore. Some spots are only wide enough for one vehicle,,, so beware.
Access to bank fishing, kayak launch, and primative camping, very primative.
This area is just off the San Jac river channel along the west bank. The good thing is, it is right on the border of the stumps,,,, those jet skies and powerboats can't or should I say, shouldn't with any sense go up in there.
This is an awsome area to fish the stumps, and set juglines out,,,,the catfishig is kick butt up in there.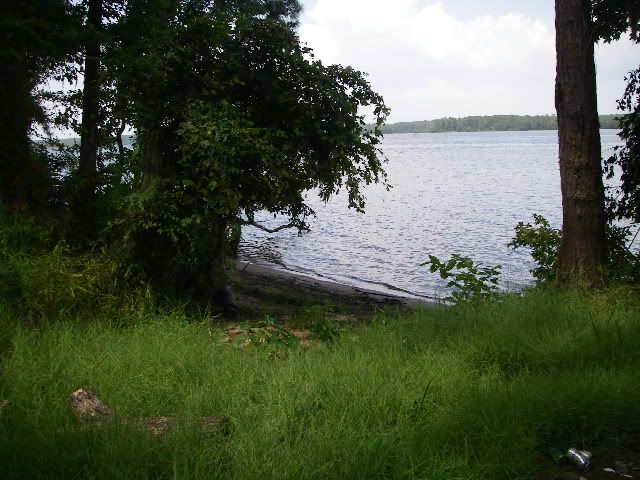 Neither of these 2 places are fee based, and are not established camping areas, the fire ban when in effect applies. Being that these places are not established camping areas, I can run my generator ALL night for the a/c.
Just thought I would pass this on....
Randy
"The Randy Zone" .... ya'll member Triple X ? da movie.....