Ultrastealth wrote:
Niko5 wrote:
It kind of sucks that they had to kill that big of a shark just so they could say... look what I caught... I doubt they ate any part of it.
It kind of sucks that I have to wade with and lose trout to that kind of monster. This one shark per person limit needs to be re-examined. Near shore sharks are not overfished.
Those sharks are there when you swim/fish/do anything in the water. If you ever get the chance to take a small plane at a low enough altitude you will see a few large ones in waters swimmers frequent. 99.999999999 percent of the time they dont mess with people, and most of the time people get bit they were doing something that put them at a higher risk. If you check the stats you have a greater chance of being stuck by lightening than killed by a shark.
I think its a shame that the shark caught was killed, they are valuable to the marine ecosystem, and because of dumb boaters who have to kill a shark to prove somthing they are becoming more rare. Someone should explain to these guys who need to kill a fish like that to prove something that hooking your bait, casting and holding on doesnt take much skill at all
, the fish had probably been caught before, they are just the idiots who killed it.
We fish for sharks off the beach in FL all the time, its easy, and anyone can do it if you have the right gear. These are pics from a friend of mine from florida, all of them swam away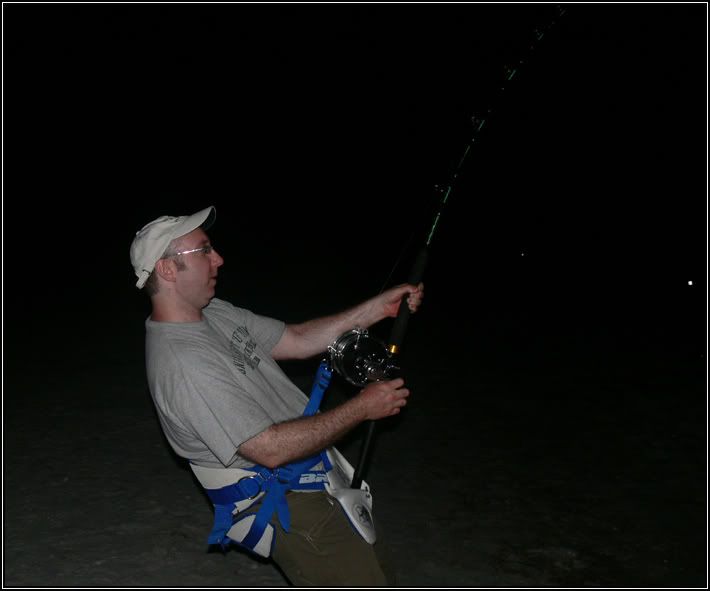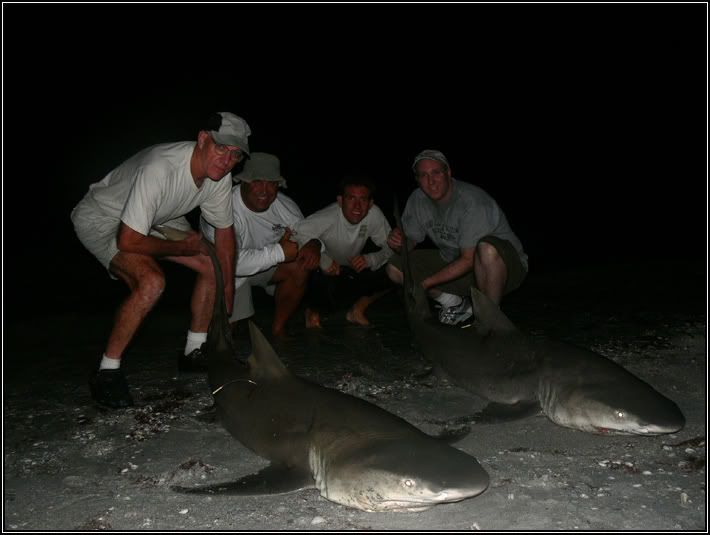 Doesnt matter how big the shark is, a 12/0 to 16/0 can take him in a timely manner and the fish can be released unharmed.