- Sat Aug 24, 2019 12:10 pm
#2291628
I've been off grid for a couple of weeks trying to get the school year started and playing when I could sneak out for an hour or two. Here's what I'm doing after work when the wind blows. You may not be able to do this on a Hobie, but it's a real rush.
[youtube]http://www.youtube.com/watch?v=pX5WfvKfXAY&t=2s[/youtube]
Thursday I only managed one fish in 16.4 miles of paddling at the BHP rigs. Water at thr rigs was cold (+/-76 degrees) and very clear. I just wish the fish had been there...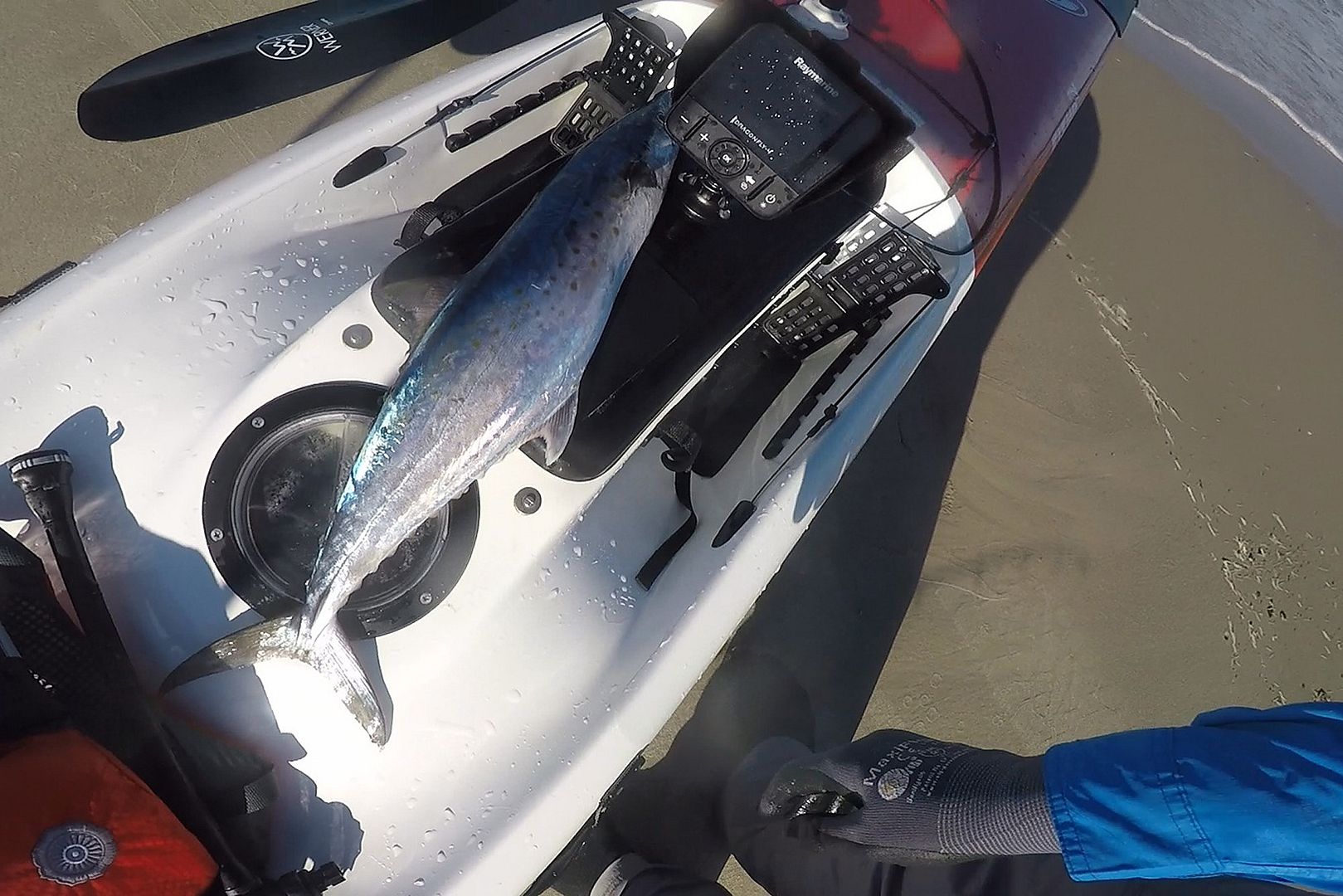 [/url]