- Fri Sep 23, 2011 3:57 pm
#1686296
I am a little slow posting this and I may have over done it with the pics so forgive me.
First off I want to give a HUGE thanks to DNR, Hirschunter, & Gerald for all their help in planning this trip.
I arranged a shuttle service through Rising Phoenix out of Bastrop, they came highly recommended here on the board and with good reason. I would highly recommend them to anyone looking to do a one way float on this stretch of river.
http://www.risingphoenixadventures.com/
The original plan was for me and Moose (my 100lb lab) to launch out of Bastrop Saturday morning and float to Smithville. My buddy Chad would meet us in Smithville Monday morning for the final leg to La Grange. When Chad showed up he had a returning infection on the back of his leg. We decided to head for Plum Park figuring we could call a friend in Austin to come get us if Chad's leg got any worse. In the end we had to pull out at Plum Park for a total of 43 miles in 3 days, 26 miles solo (really me and Moose) and 17 with Chad. Total seat time was around 15hrs,
I met John (from Rising Phoenix) in La Grange Saturday morning around 8. While I was waiting I saw this heard of dear next to the planned take out.
Once John arrived we loaded all my gear and he took me to Bastrop to start my adventure. I was a little surprised to see that the entire launch site was bulk headed and concrete, no grass/sand for launching my canoe
We finally got under way around 10am.
Moose waiting semi-patiently for us to get underway in Bastrop: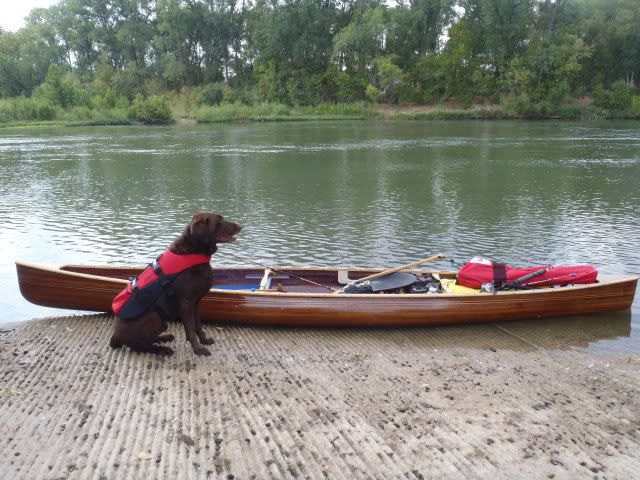 My bow man watching out for icebergs:
Waterfall about 0.5 mile from the launch: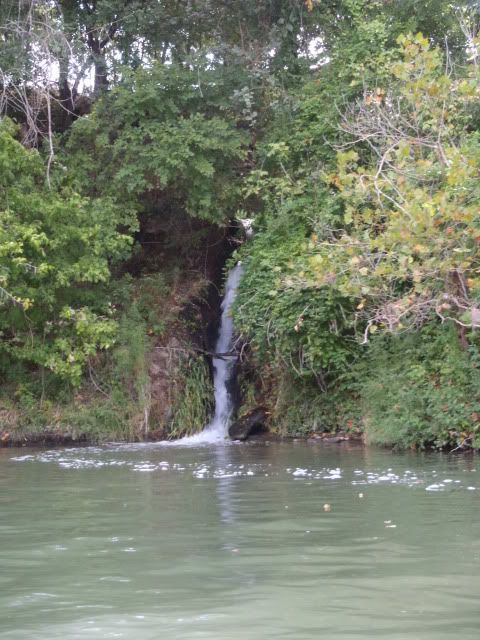 About a mile from the launch there is an island, if you take the right side there is a nice canopy to paddle under: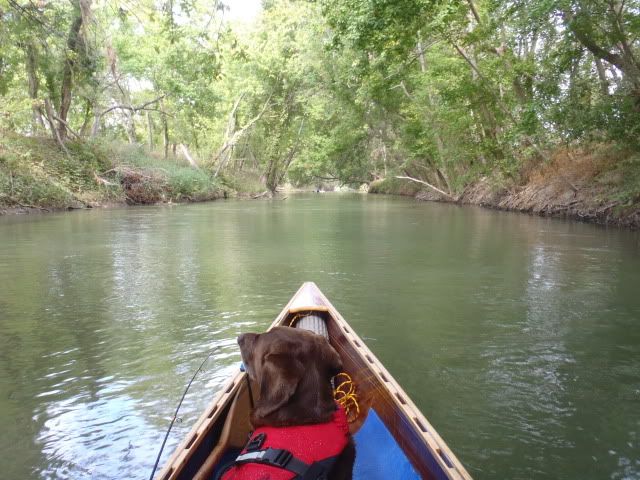 I had been paddling along with a couple of kayakers that seemed to know the area. At the end of the canopy we stopped to visit and I asked how far we had traveled since my gps had spazed out on me. My gps said I had been drifting along between 3.5 & 4 mph but after an hour we had only traveled 1 mile, it was time for me to quite messing around!
A few miles down river I came up on this old bridge: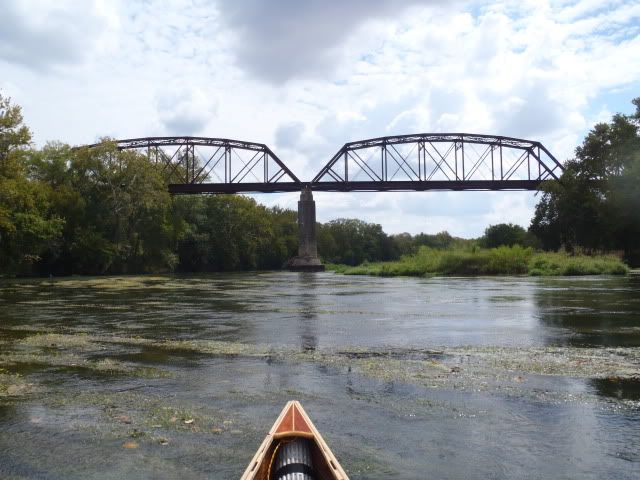 Around mile 6 or 7 I got to the burned area. I saw some of the damage along the highway when we were driving in and I have to say it did not look nearly as bad from the river.
Coming up on the burned area: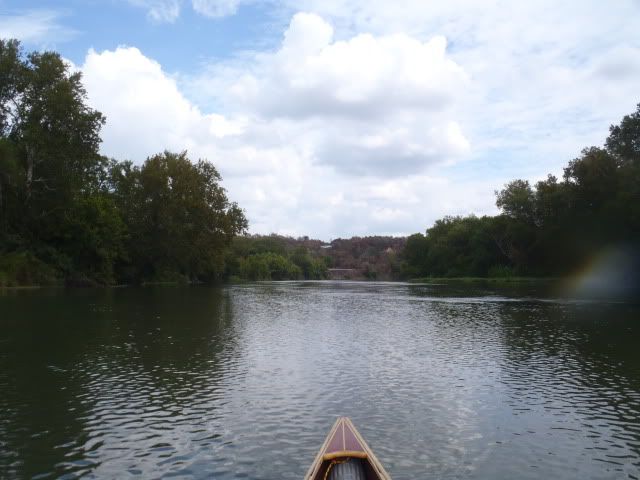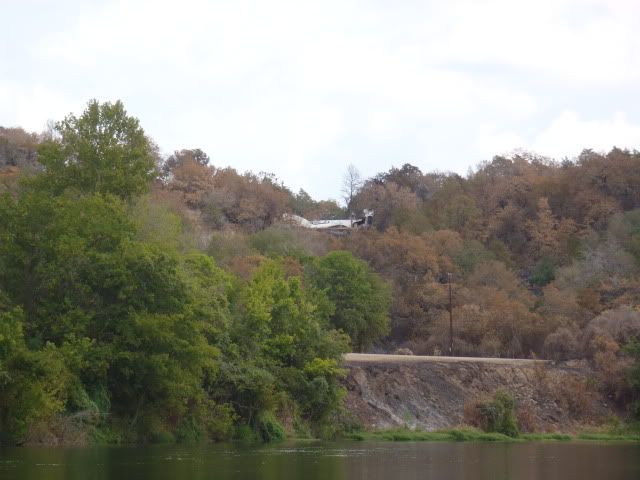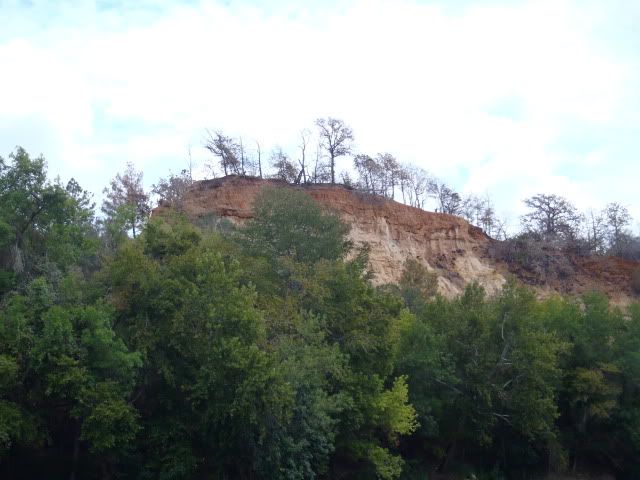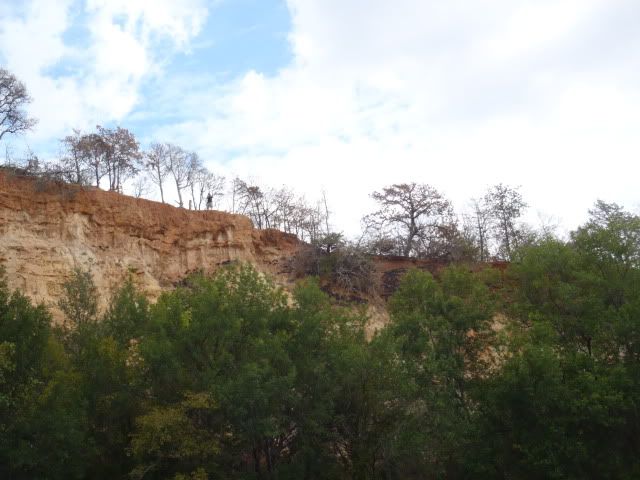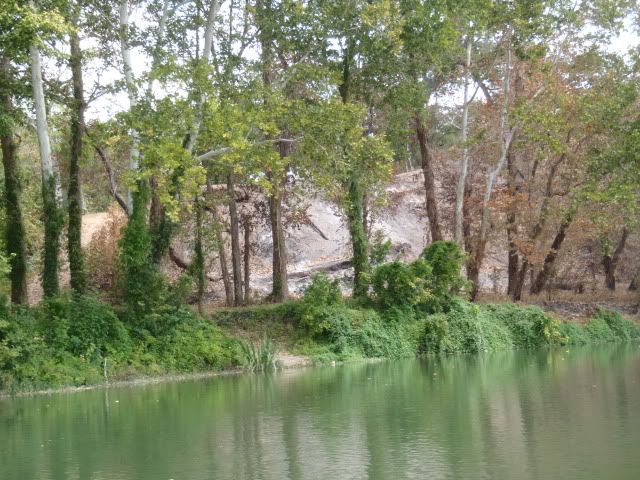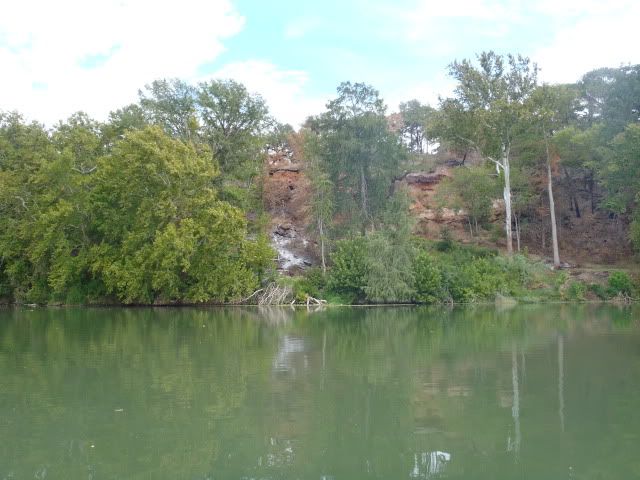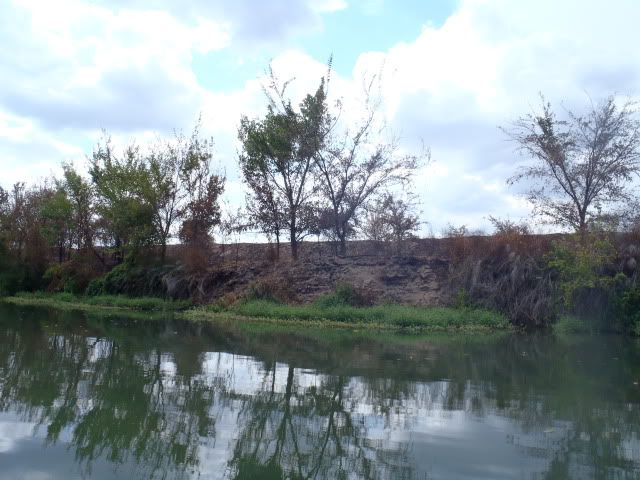 A few homes along the river: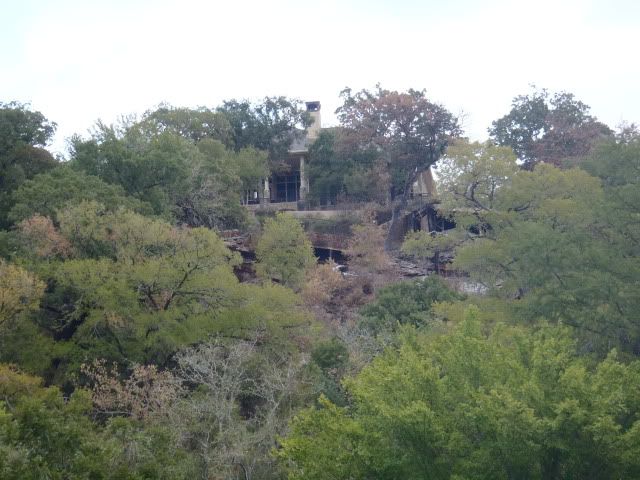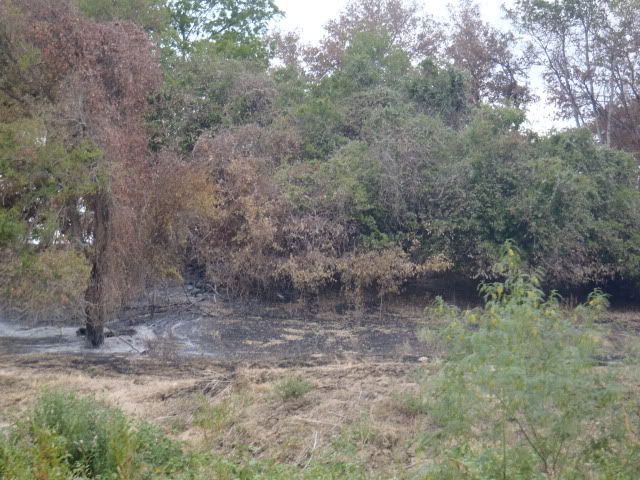 I made camp around mile 13, there are lots of good places to camp along this stretch. I picked a sand bar that had a line of trees so I could utilize my hammock. Total seat time for day one was 5.5 hours.