Well I have been stomping cussing and throwing a fit because its been to cold for the epoxy to set right and so much pollen in the air that if you had wet epoxy outside it would look like a green wooly worm in about 15 min.
Got off my backside and built a boat tunnel untill I can get my shop built. the plastic catches more heat so the epoxy worked really well today.
I put the Northwind in the tunnel and gave her a coat of epoxy to seal everything and have the color so I can start matching and filling the holes for the stitches.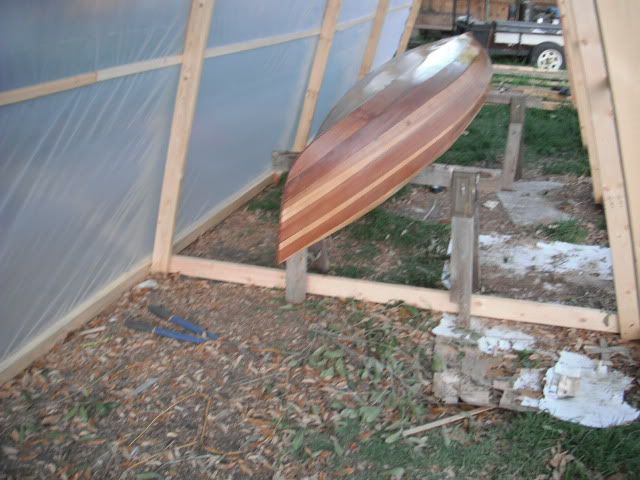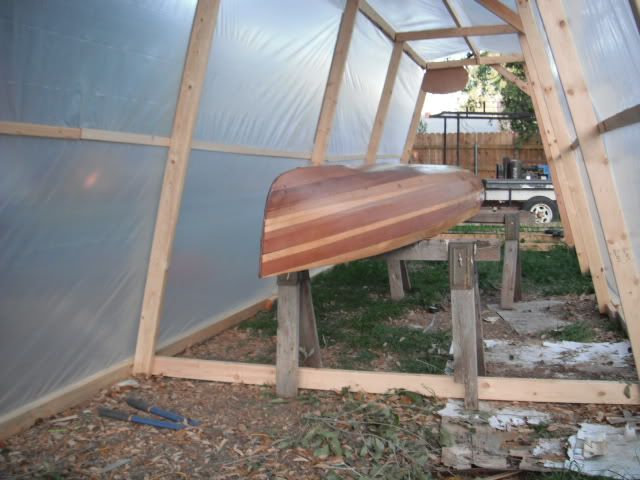 Epoxy sure brings out the colors.
Ron