MM
Yep been off for a few days .
Got her stitched up ,ends pulled and glued , part of the tacking done .
I sure like the lines of this boat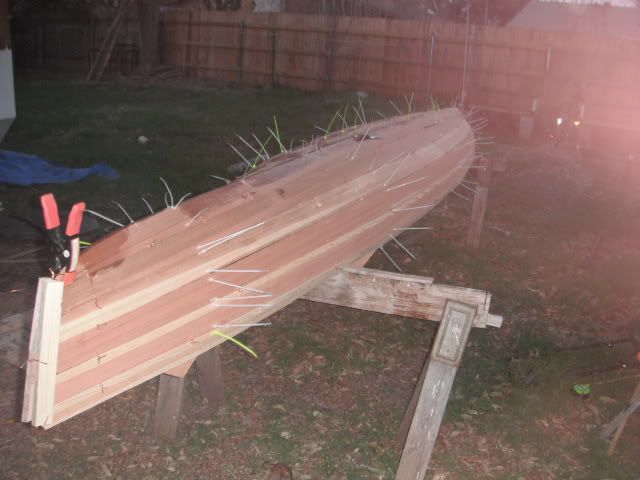 The ends were a pain to line up. After I got them lined up I ran a small end pour inside to hold them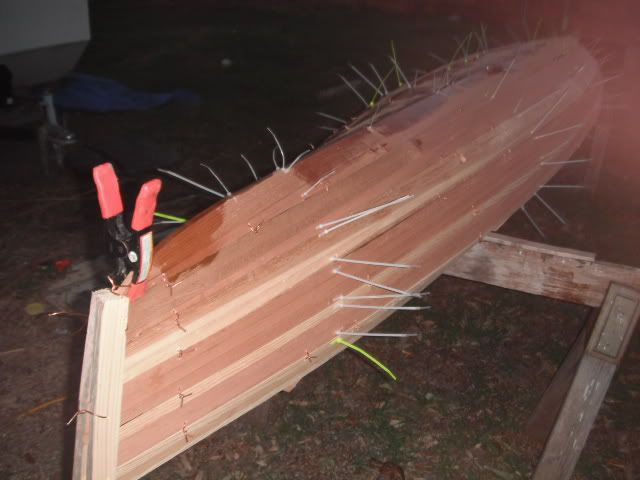 I think the pine and some of the sap wood I used will look good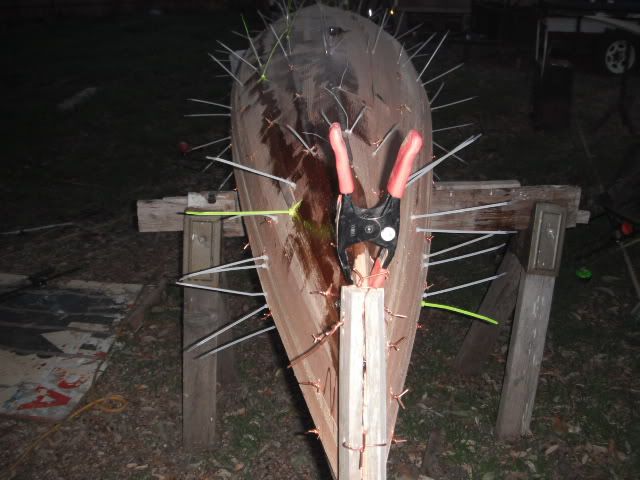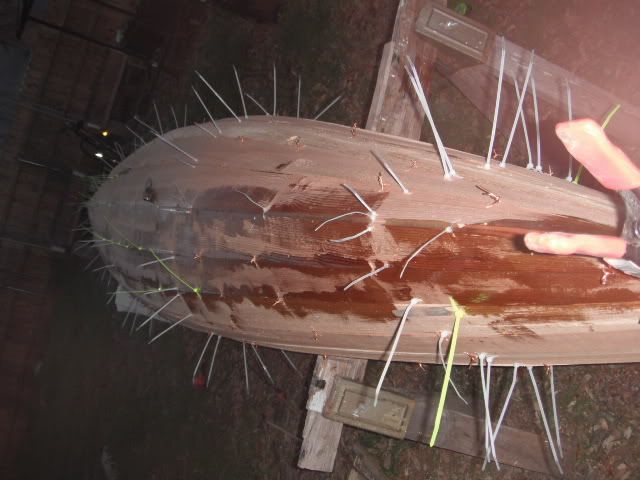 .
Ron