- Wed May 13, 2009 5:32 pm
#1256076
Decided to give Moses Lake a try after my successful day BTB trip to High Island on Monday. Launched from the Fish Spot around 7 am. Light winds and good water clarity.
Had a nice sunrise to greet me.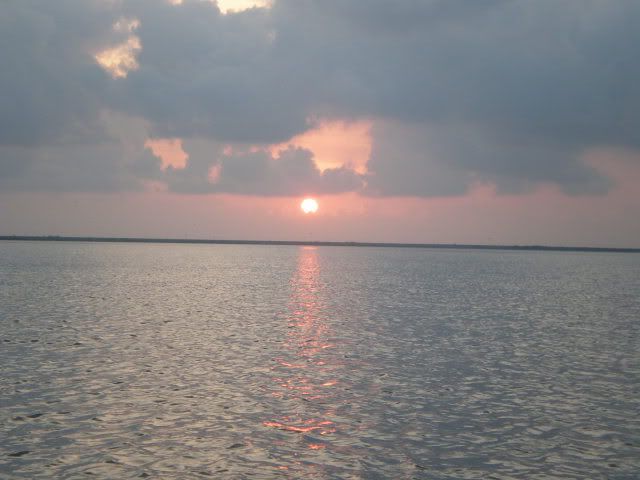 There was lots of bait in the water all day. What looked like small shad was being dive bombed by terns and pelicans all morning. I did not see any birds that looked like they were hitting bait that was being pushed up by feeding fish underneath. I picked a likely line heading towards a distant shoreline and set up a drift in 4-5 ft. of water over mud and scattered shell. I like to have a dead bait dragging behind me while I'm drifting in the kayak and throw plastics in front. Only had the bait out for a couple of minutes on my first drift and got this nice sized gafftop on fresh cut mullet. Released him to fight another day.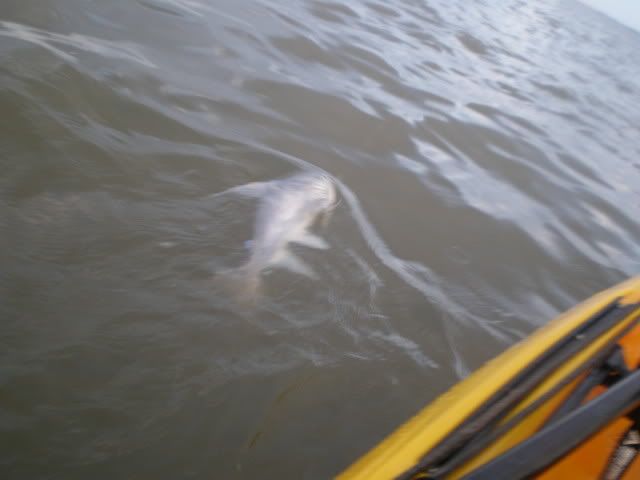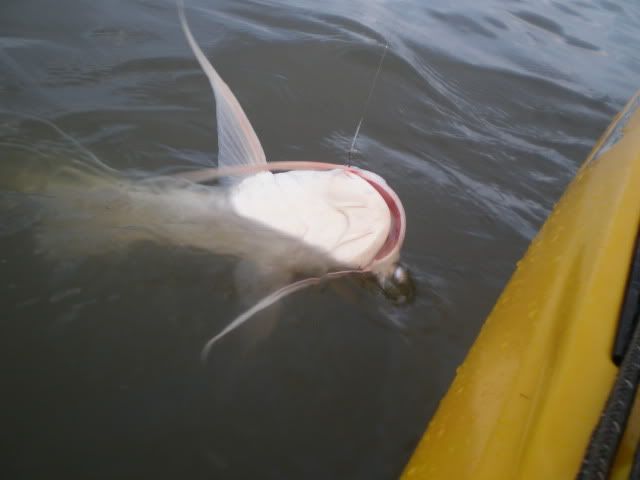 Not 3 minutes later I get a big run on another chunk of mullet. Turned out to be a nice 27 3/4" red that went over 7.5#. It is becoming Redfish on the Half Shell tomorrow night.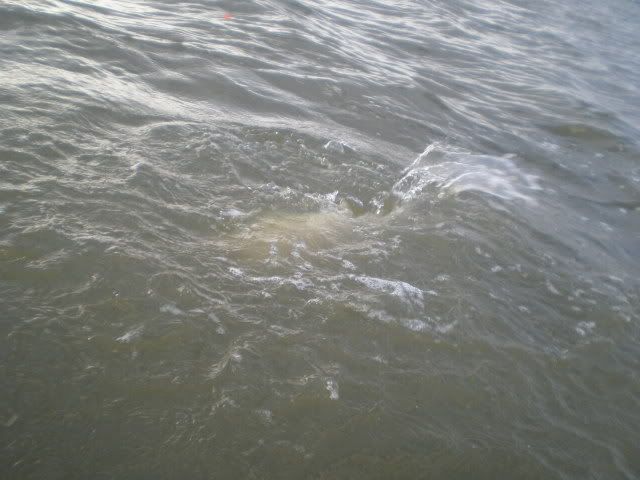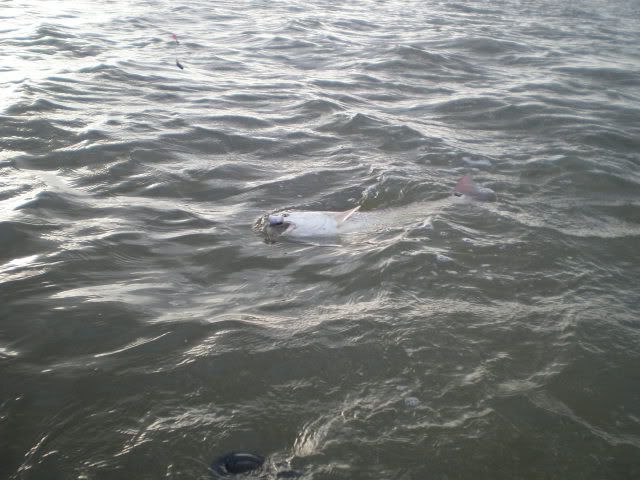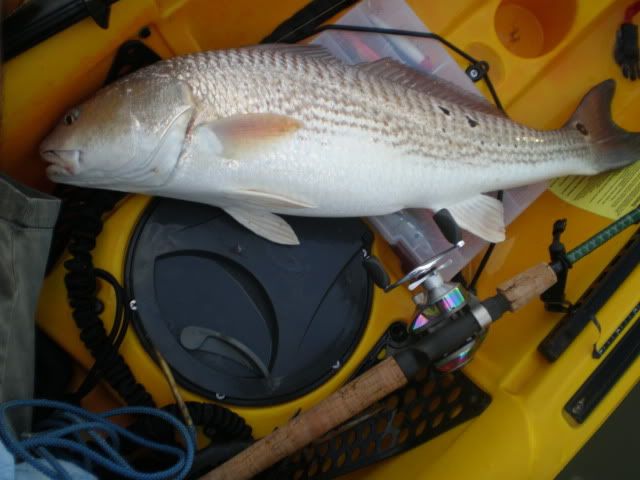 At the end of this same drift (it was a really long one) I picked up a dink trout and this 18" rat red on a TTF Red Killer.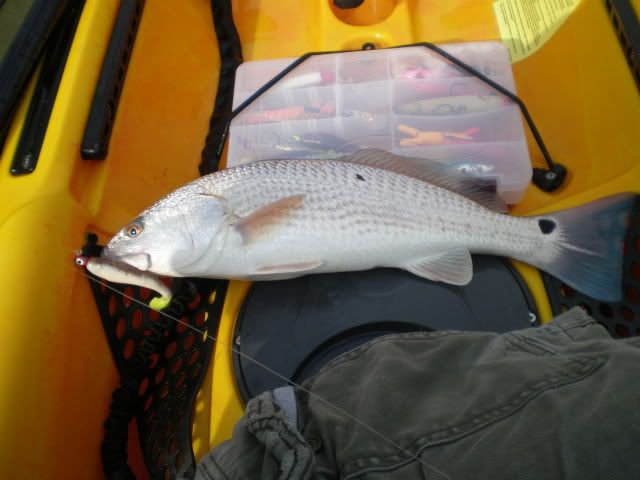 I changed locations and set up another drift in about 6 ft. of water over sand. I could see lots of bait swimming and jumping. Got a double with a fat sandtrout on plastic and a croaker on mullet. Also picked up one other fat sandtrout. The trout became fish tacos today.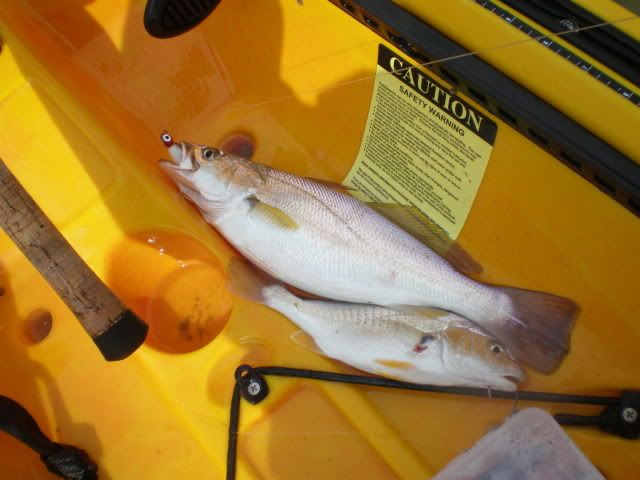 On the same drift I caught this little chip flounder to round out my slam.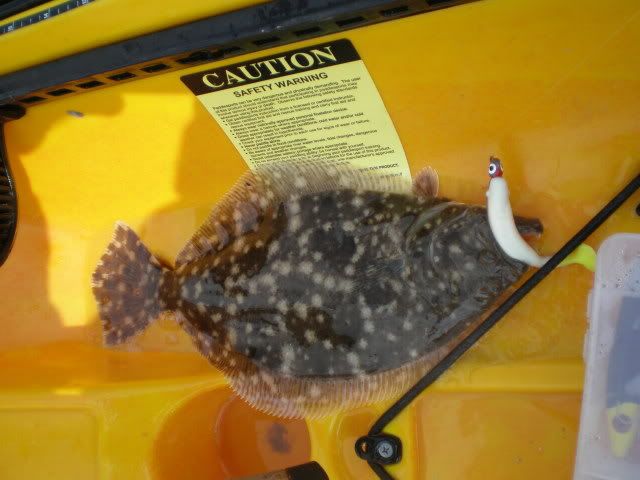 I had a couple of solid hookups that came up empty then landed another 18" rat red.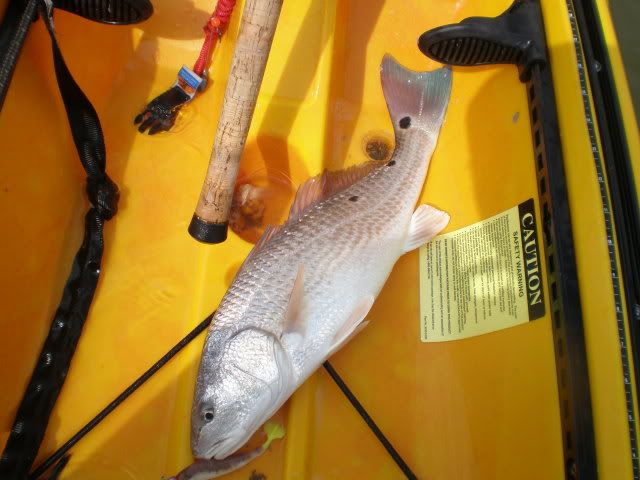 The wind kicked up around 11:30 and I was off the water by 1 pm. It was a good day catching some fish and I got a good workout paddling back to the launch. Moses Lake is a good place to fish with lots of different structure within a small paddling area. I'm not sure how it will be during the heat of the summer though.
One thing I noticed was that all three of the reds that I caught had multiple spots. I think it gives them a little more character.
Tight Lines,
Chef
Last edited by
fishingchef
on Fri May 15, 2009 12:10 am, edited 1 time in total.