By
Earl
- Mon Mar 26, 2012 2:35 pm
- Mon Mar 26, 2012 2:35 pm
#1741373
Neches River
March 23-25, 2012
Put In: Hwy 94 just West of Lufkin
Take Out: Holly Bluff Road, ~11-12 miles downstream
Along on this trip was Jacob one of my 12 yr old twins and 7 members of DDRC. We all met at the end of Holly Bluff road on Friday evening and made camp there for the night. I had not planned on getting in until well after dark but managed to get out of Plano about 2:30 and we got there about 6pm and set up camp. Jake and I drove into Lufkin for dinner and then back to camp. It is not really a campground but there are places to pull in the truck and set up a camp. Others got a fire going and we sat around the fire and did the usual past trips discussions.
Saturday morning I made omelets for Jake and I and everybody else got breakfast down also. Everyone pack their lunches and boats and we all drove to Hwy 94 to launch. The bridge there is new and the road is still under construction. On the east side of the new bridge there is a small dirt path down to the river. We drove down the path and unloaded then drove all our vehicles back to camp and a driver drove us back to Hwy 94. The river was right at flood stage (12ft). It was a beautiful cool, clear spring day with morning temps in the mid 50s and highs expected in the low 80s. The current pulled us downriver at a pretty nice clip. There are no rapids on this stretch of river and we were happy the river was up and really out of its banks at many points. This was my first time on the Neches and found it to be a very pretty river to paddle, like padding through the forest. We encountered wild hogs about every mile and the first 6 miles did not have any PB or significant trees in the river. The last 5 miles there were 3-4 John boats flying upriver and quite a few trees to move around but nothing that required us to get out of our boats. Had the water been at normal levels I think we would have had a few to go over. We found a relatively dry spot to pull over for lunch and another quick break. I jumped in a few times during the day to cool off. We all made it back to camp about 2:30 and enjoyed some down time before starting dinner. It was a potluck dinner and I cooked steaks with bacon and bleu cheese toppings, bake potatoes, and steamed mussels.
We had discussed paddling from camp down to the HWY 59 bridge the next morning. After we were all done with breakfast we decided to just pack up and make our way back home. Jacob and I took a different route home and really enjoyed the drive on another beautiful spring day. Once back to Centerville I made my normal stop at Woody's Smokehouse for some treats. Instead of driving up I-45 I took Hwy 75 up to Fairfield for a change in scenery.
Here are a few pictures, the fire pictures were taken by Jake.
SYOTW,
Earl
The paddling crew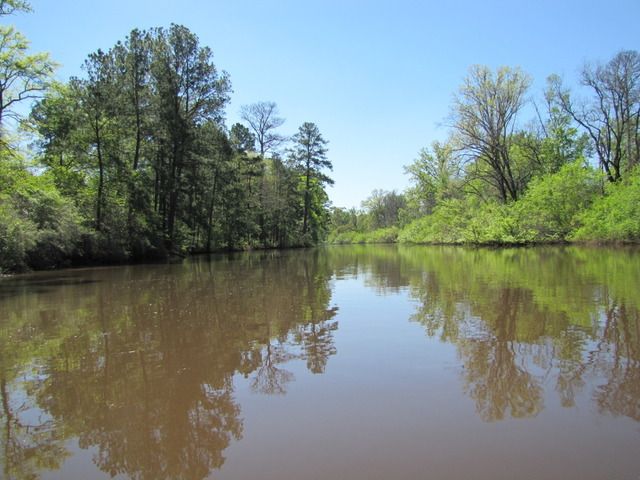 Getting Started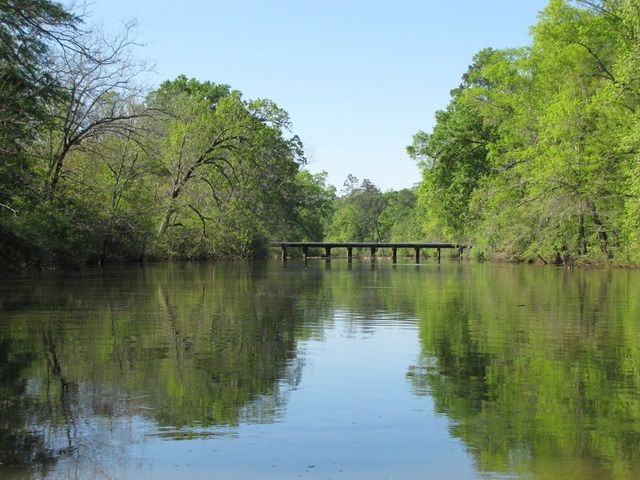 Railroad Bridge
Jake paddling from back of yak
One of several fishing houses
Some of the paddling crew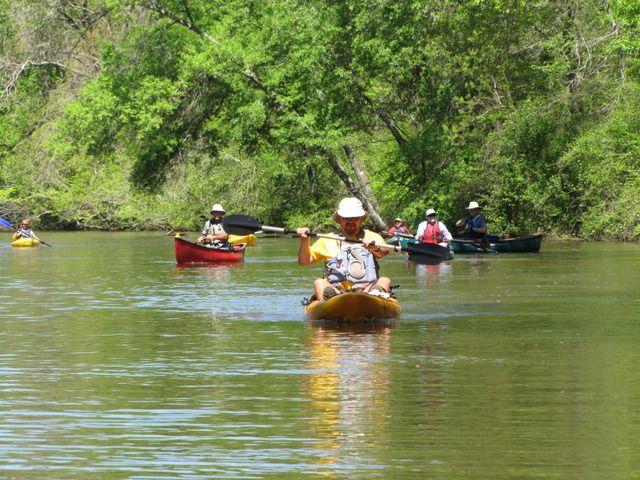 Fungus on a log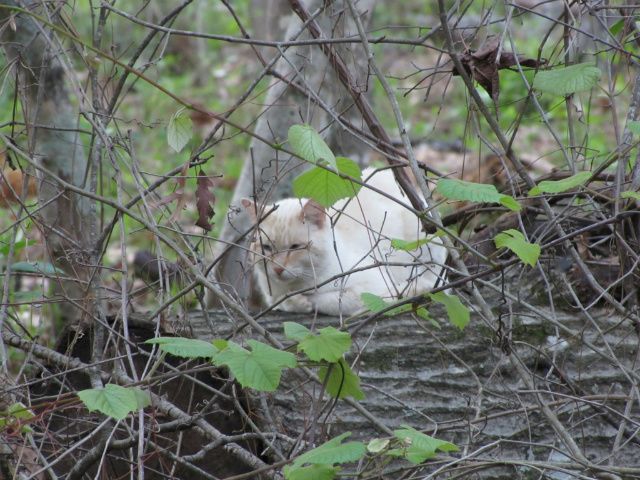 Ferrell cat at campsite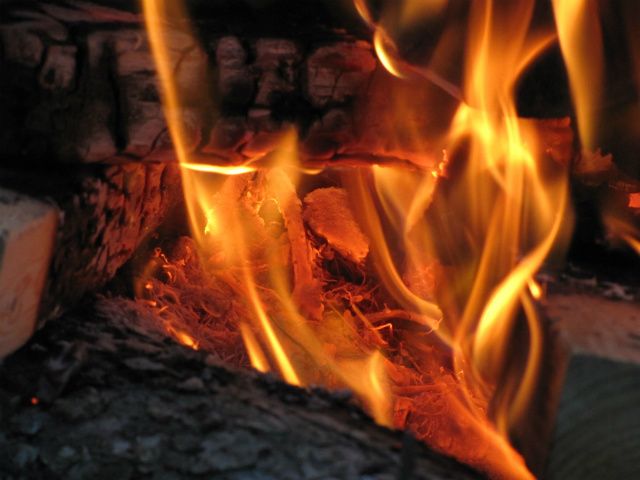 Campfire
Campfire