By
Earl
- Tue Jul 27, 2010 4:13 pm
- Tue Jul 27, 2010 4:13 pm
#1508521
Rio Chama, New Mexico via Palo Duro Canyon State Park July 6-11, 2010
Put in: Just below ElVado Reservoir
Take Out: Big Eddy ramp, approximately 28 miles downriver
Day 1 & 2 July 6-7
Along on this trip were my twin 10yr old boys Jacob and Zachary. We had left Plano on July 5th and drove to Palo Duro Canyon State Park to help break up the drive and also to hike to lighthouse rock. We got to the park just before 8am then quickly got a campsite and grabbed our day packs, water, camera, snacks and got on the trail. The hike there was not so hot yet. The park was a green as I ever seen it. We saw plenty of critters along the way and stopped to get pictures of a few of them. Once to lighthouse rock we took a few pictures rested, snacked and got on the trail back to camp. The hike back was hot but we had plenty of water. Jake took the lead on the trail back and proved to be the eagle eye. He spotted several lizards and two horned frogs that were so well camouflaged I had to stare for a bit to see it. The boys must have been tired also as they took a 2hr nap. That night I made steak and cheese quesadillas for dinner from some steak I cooked and cut up before we left. I also brought mushrooms, jalapeños, onions, garlic and sour cream. The boys elected for just steak and cheese but I had mine all the way. This made for a quick, easy, and delicious camp meal. After dinner I am relaxed in my chair and a park host drove by. Well, it is truly a small world. I knew her from Lake Fairfield State Park (my second winter home). She was a park host there for several winters. As we set up the tents I elected not put the rain fly on the tent and we had storms to the East and to the West. We went to bed with the ever present flashes of lighting which lasted all night. I awoke about 3am made some coffee sat in my chair and soaked in the morning. I got the boys up about 4:30 and we made some oatmeal then packed up and got on the road to New Mexico. Just as we were leaving it started to rain. We got to the campground below ElVado Reservoir about 1pm CST. The drive was about 5.5 hrs but I made several stops. As you drive in the camp there is a small building on the right, if you turn right and follow the dirt road past some trees you come to the primitive campground where the road ends. We were the only ones there and got a site at the very end right next to the river. We quickly set up a tent and a tarp as it was looking like rain. Sure enough just as we got that done it poured for about an hour with frequent lighting up in the surrounding peaks. George Lackey showed up about 6:30pm I made the boys some dinner and got to bed pretty early as I was whooped from the long day.
Day 3, July 8
I slept until 6am, wow late for me, I must have needed it. After some breakfast burritos I took the boys and George's two grandchildren on a hike. We crossed the river on a small suspension foot bridge then hiked up the hillsides to the top, ~800ft. Later I took the kids up to the lake for a swim but could not locate a suitable swim area but did look around the campgrounds around the lake. That evening I cooked dried meals that I had brought, beef stroganoff and chicken pasta. I had everything packed up and ready to go so we could be ready to launch as early as everyone else was ready.
Day 4. July 9
Some of the rest of the group that were coming on the river trip showed up during the night. We started gathering down near the ramp and slowly the rest of the crew arrived, 16 total. This portion of the river is by permit only and only 150 are issued per year. George Lackey got the permit and was kind enough to invite us to come along. The maximum party size per permit is 16. Well, getting off early just did not work out. By the time everyone got loaded and we ran our cars down river 30 miles it was 2:30pm at launch time. There were 4 rafts, 5 kayaks, and one canoe on this trip. My boys in I were in 3 of the 15ft SOT (OK Prowler and Trident) kayaks and George's grandchildren were paddling their 4ft white water kayaks. The water was quite cool and I put my boys into their wet suits and helmets. I elected to just wear a pair of shorts but all those in kayaks wore helmets. The water was not really all that clear and the flow was about 770 cfs. We all paddled until just after 5pm and made camp about 8 miles down river. One could easily make better time if you were in a kayak and not waiting on rafts to keep. The river flows at a good pace with only a few slow stretches. Our camp was a nice large flat area on river right with adjoining forests. There were a lot of geese along the rivers edge and found ample wild mint growing there also. Dinner was prepared by a Neils whom was a former chef and restaurant owner. Dinner was lamb, vegetable k-bobs, potatoes. The boys and I retired shortly after dark.
Day 5, July 10
I got up at my usual 4:30am and made me some coffee and sat in my chair next to the river. Once people got moving I started on breakfast for the group. I made breakfast burritos all the way, potatoes, eggs, sausage, bacon, jalapeños, cheese served with OJ and milk. Everyone packed up and we got on the river by 10:30am. The morning was cool and damp with a light fog on the river. The river is surrounded by mountains and winds its way through the Chama canyon with some slower portions mixed with Class II and III rapids. We came to one swift area and scouted it quickly then went for it. It was a nice Class III with a hard right turn. I was in charge of corralling the kids downriver through the rapids and did not get a chance to take any pictures of the rapids as I had to keep up with the kids. We would have to eddy out every so often to wait on the rafts to catch up. We ended up paddling 12 miles that day to the last campsite before you get to property owned by a monastery and no camp zone. The site was up a pretty good incline on the river left. I had to empty the kayaks in order to drag them up away from the river. We got to camp about 1pm and everyone was ready to sit and relax. For dinner we had elk and pasta prepared by Steven. The elk was shot earlier in the year by Libby who was also along on the trip.
Day 6, July 11
We all got going pretty early and had fruit, bagel, smoked salmon for breakfast. We were on the water by 9:30. The remaining 10 miles of river is where most of the white water was and I decided to put on my wet suit just in case I had to go in after one of the kids. We had a couple of small rapids to start off with and then about a 1-2 mile stretch of slow very slow water. This was followed 6 miles of pretty much non stop white water action with one rapid right after another. We all did fine with those big SOT kayaks and went through without incident. There was one where Jacob got stuck on a rock but managed to get free. It was truly amazing to see those boys glide right through like they were pros. There were a few spots where you had to make some quick maneuvers but no big issue. In all nobody came out of their kayak which was good for me. I would highly recommend helmets on this part of the river. We got to the take out "Big Eddy" at about 2pm. While I was making sure all the kids were eddying out I was not watching the river and was pushed into a rock which tilted the kayak just enough to throw me out of the kayak. Well, here we made it 30 miles with no one coming out and I managed to do it in the last 30 feet in front of a very nice crowd. This trip certainly made my summer and it will be a long time before I am able to top this trip in terms of scenery. The canyon walls and surrounding mountains made you really soak in what Mother Nature has to offer. Here are a few pictures of the trip, enjoy.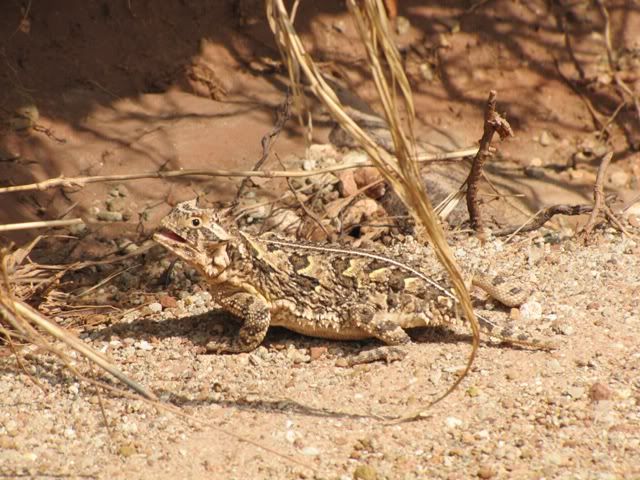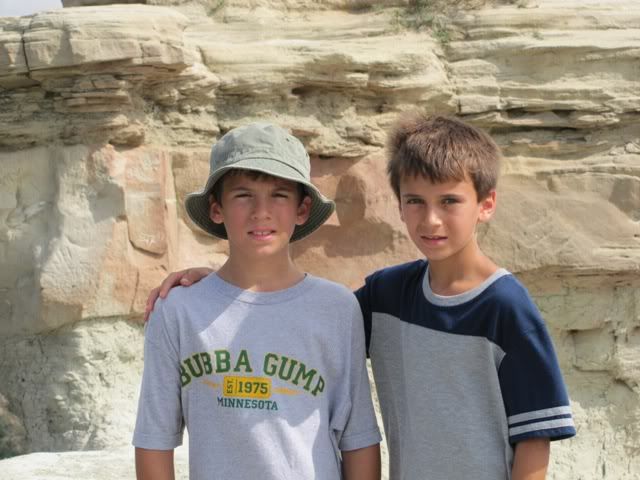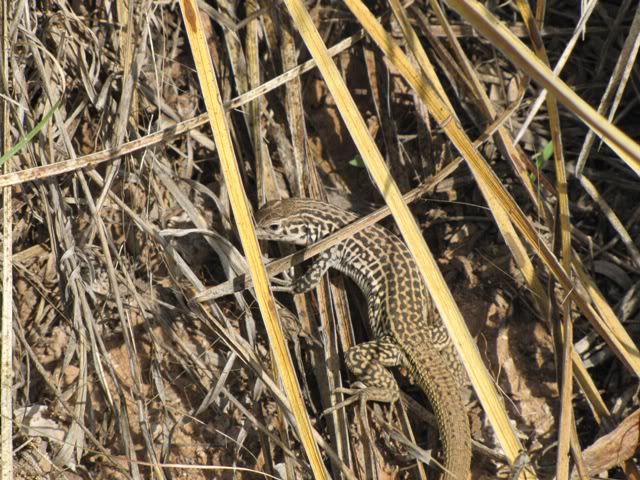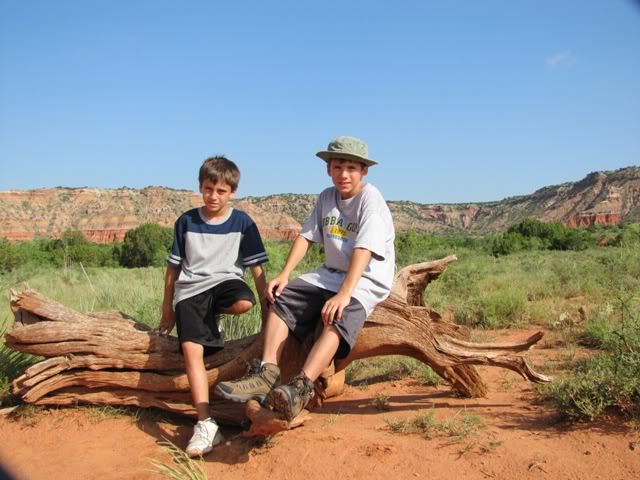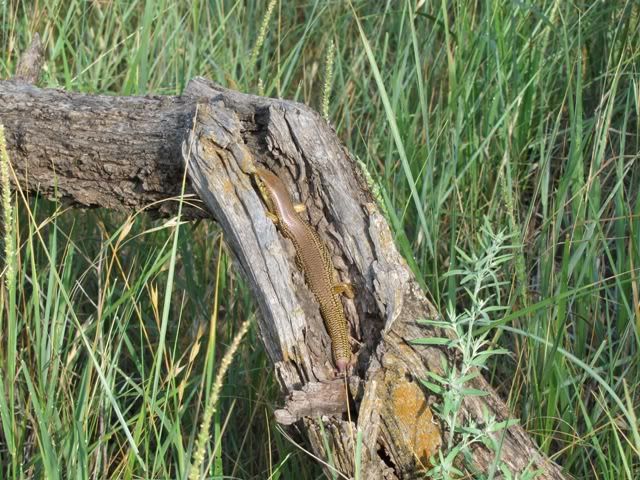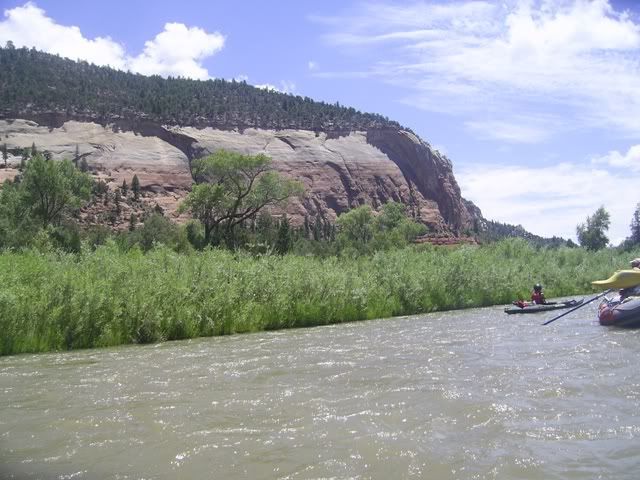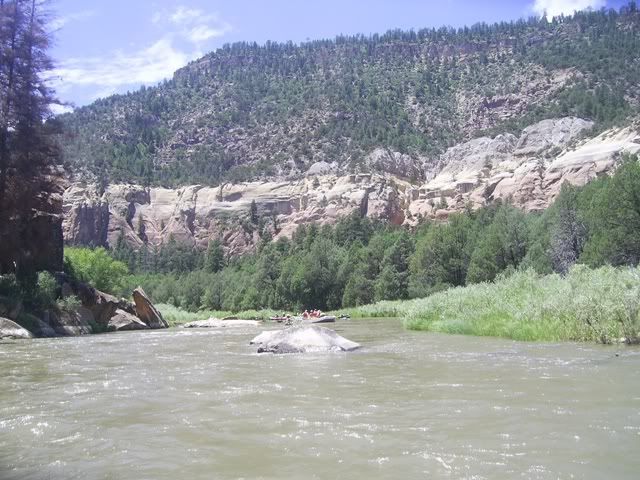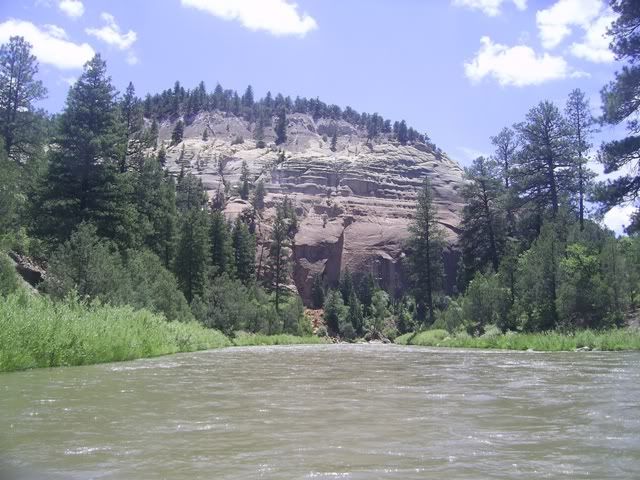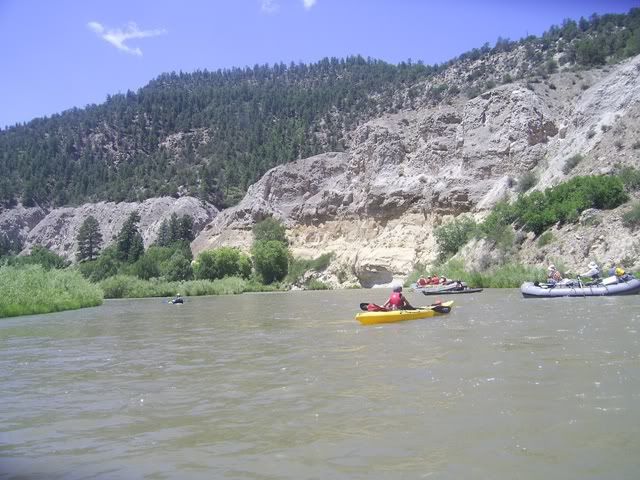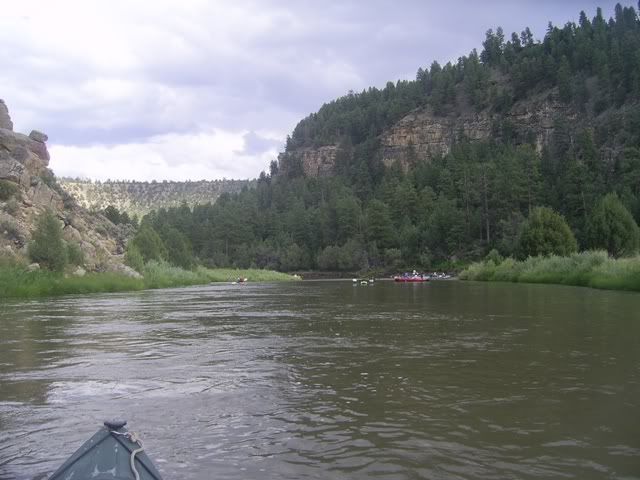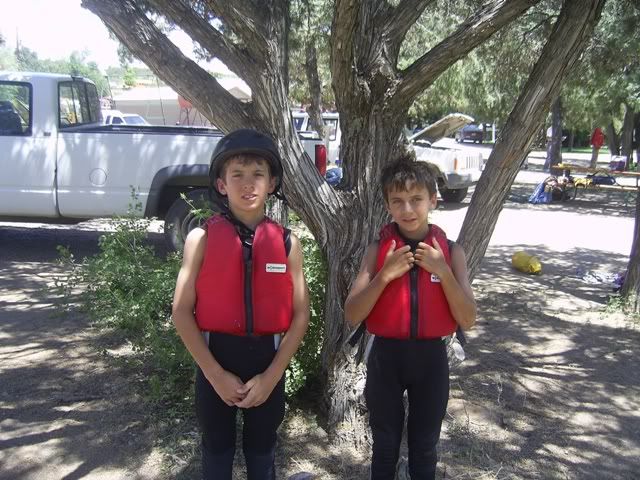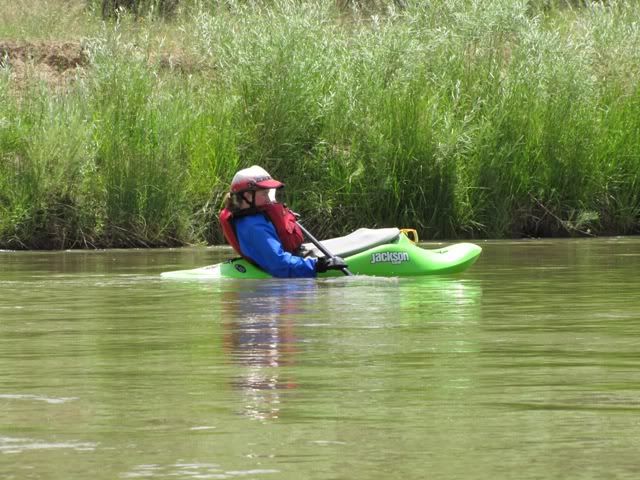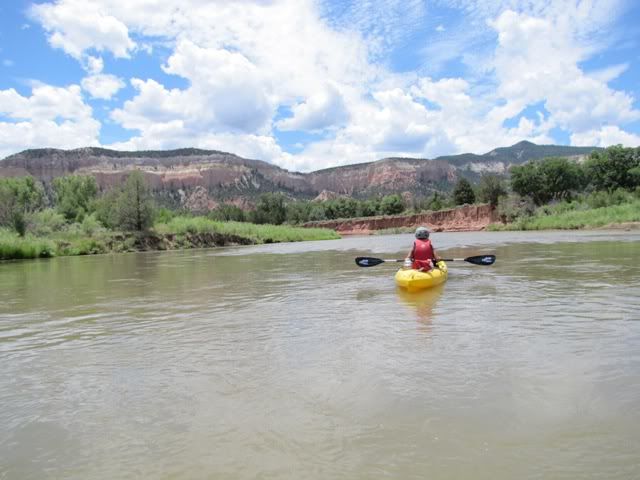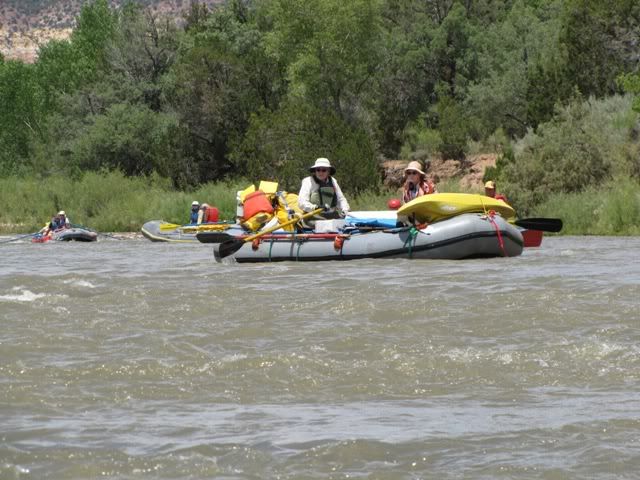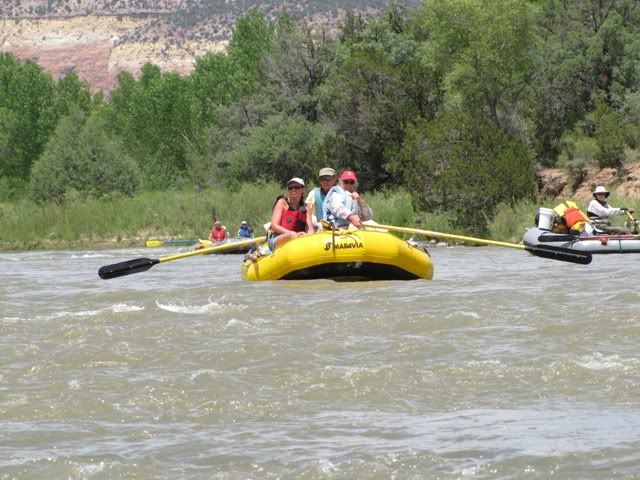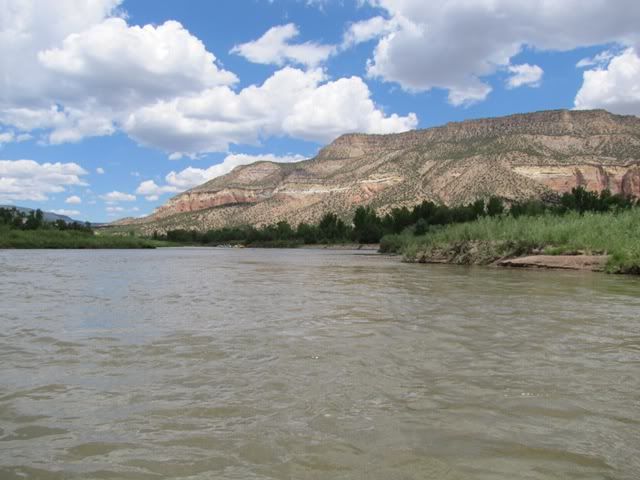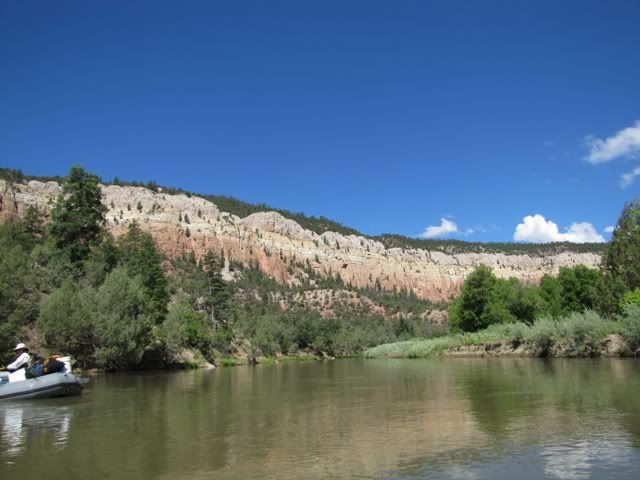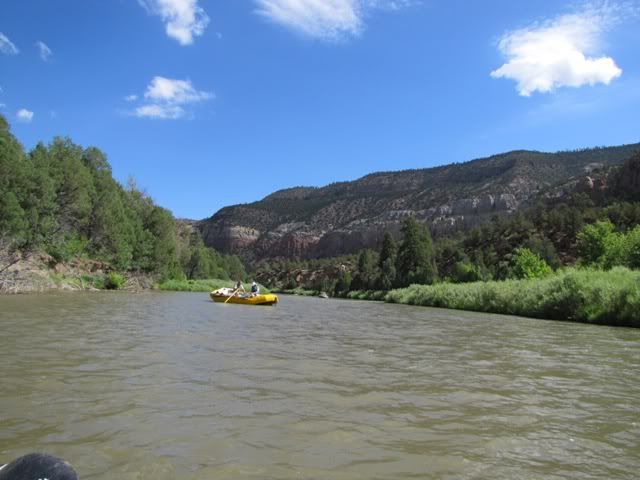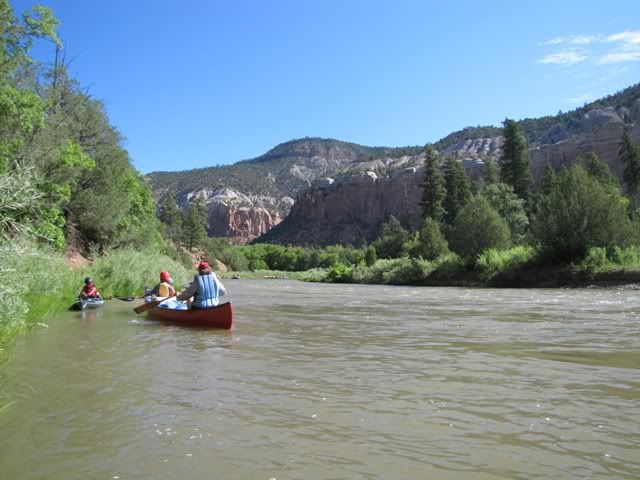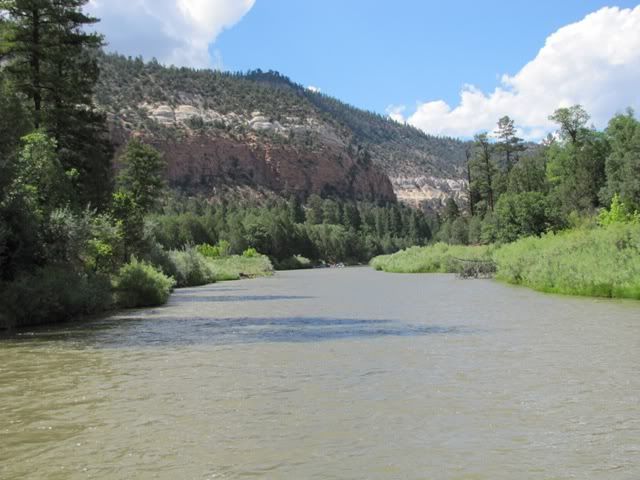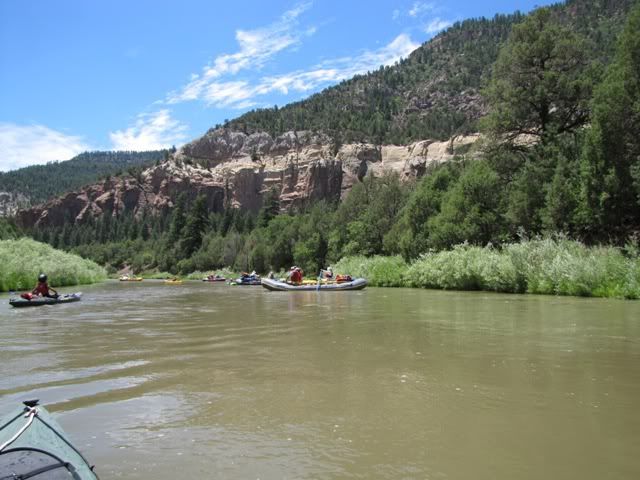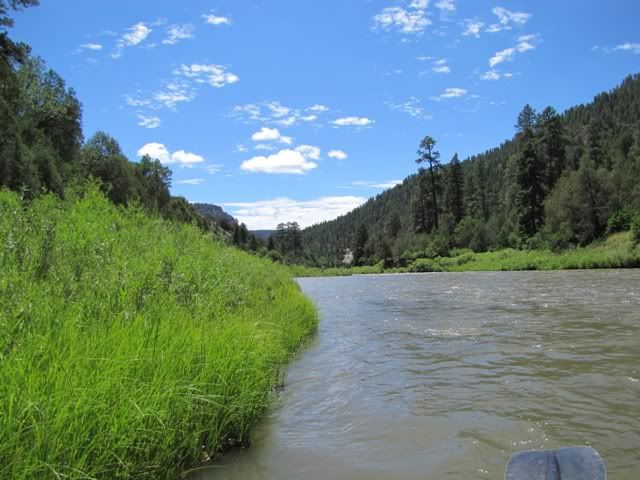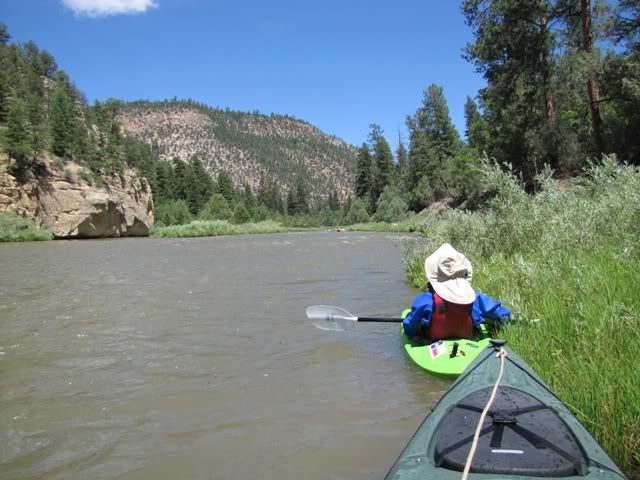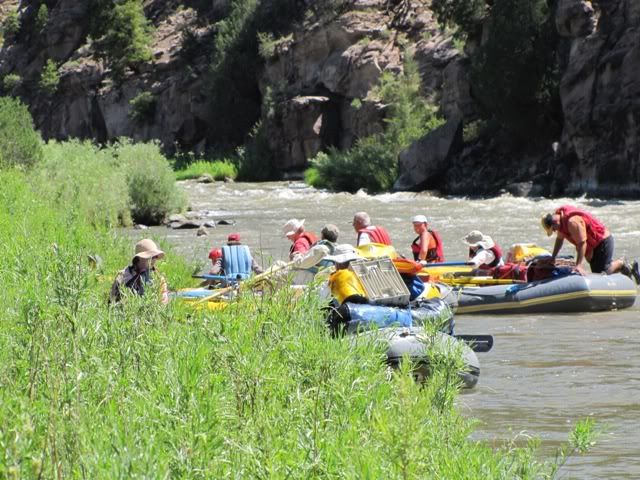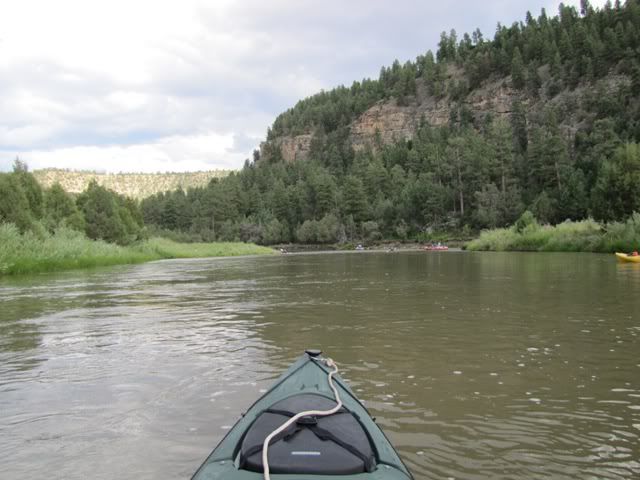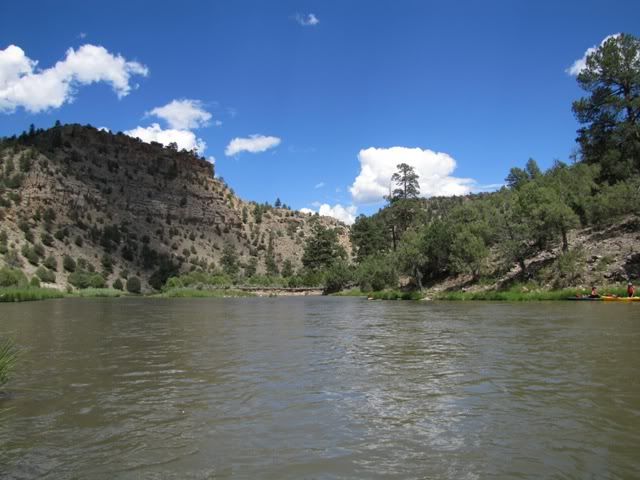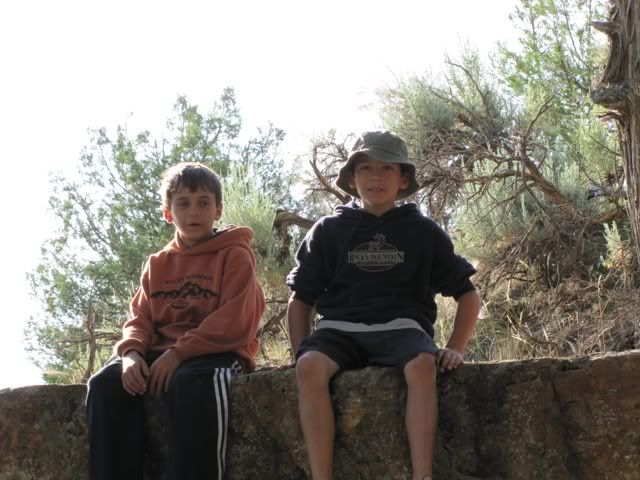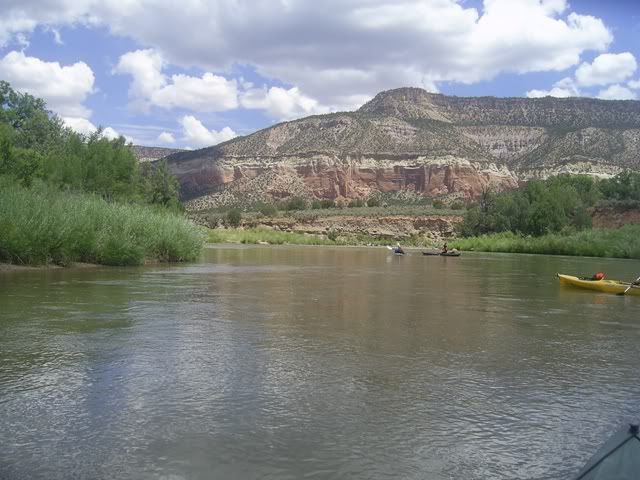 See you on the water,
Earl