By
Randy
- Sun Nov 08, 2009 8:48 pm
- Sun Nov 08, 2009 8:48 pm
#1376015
I loaded up my "Posse" again this weekend and we went back up to Harmon Creek, (it's close to the house). "Baby Momma", brought home an extra child Friday night (her nephew) so I had my hands full.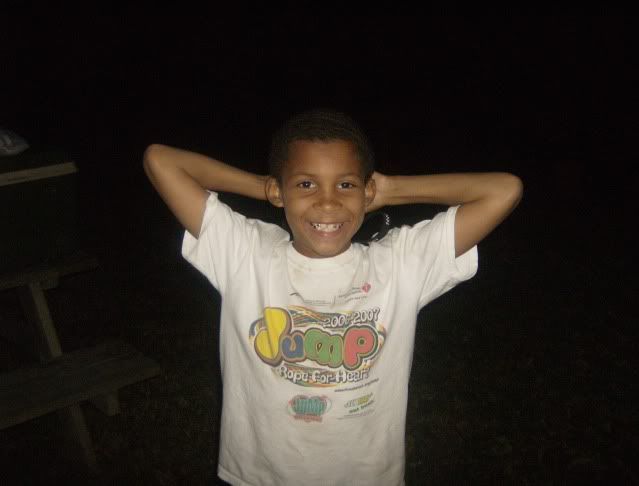 This was his first camp out, and his first time fishing. He had some good FTO's. They made him feel right at home.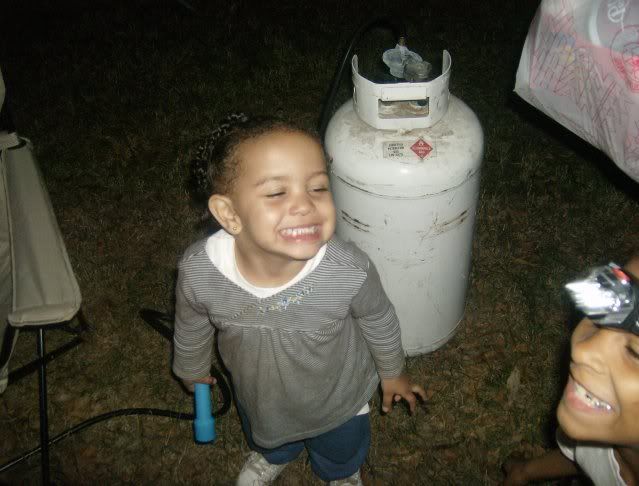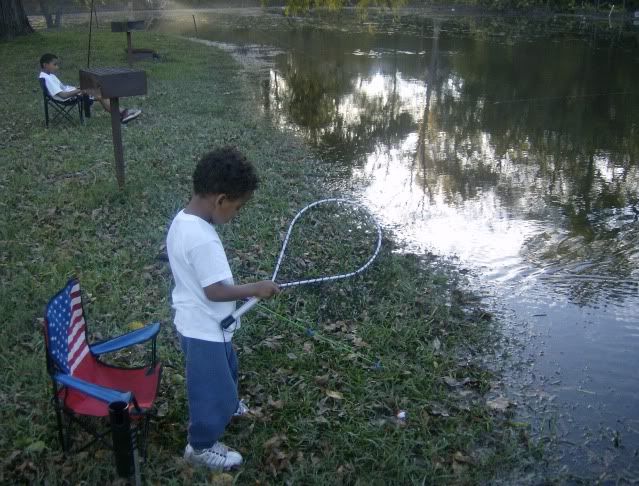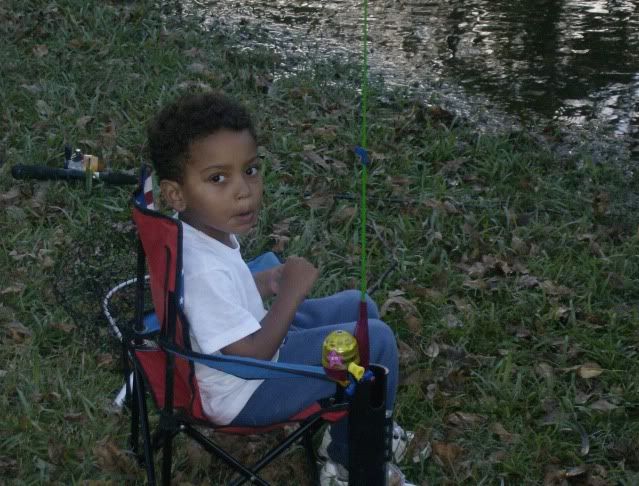 Tristan was so tired, but he wouldn't give up Saturday night.....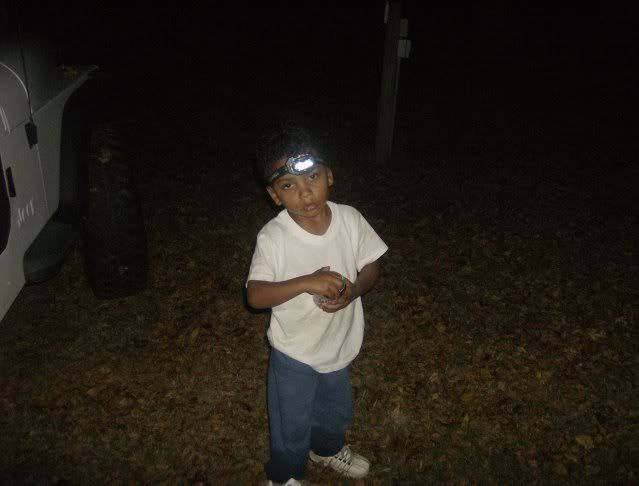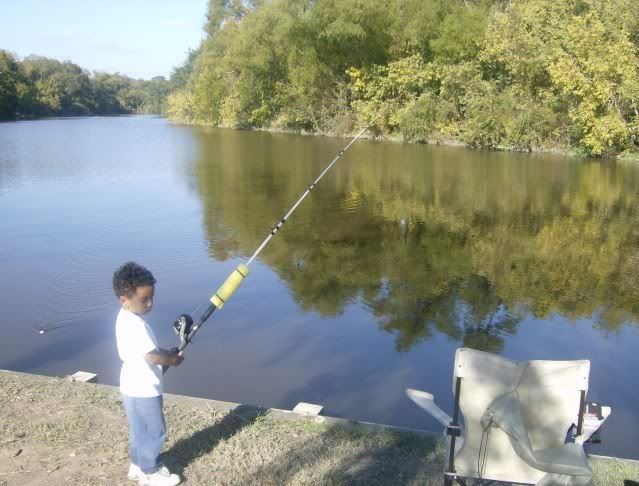 The baby wanted her nap and it wasn't long before we were both konked out..
I had been experimenting with a single tree hang at the house, so I tried it out in the field. My HH Desert Rat was still soaking wet from Friday night's dew, (I slept in it Friday Night at the house) so I used the ENO.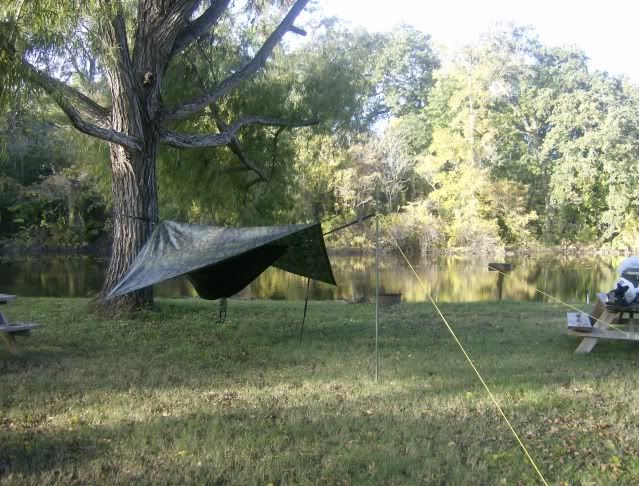 The ground was soaked from all the recent rain that had caused the river to come up several feet, so I figured this was a good place to try it.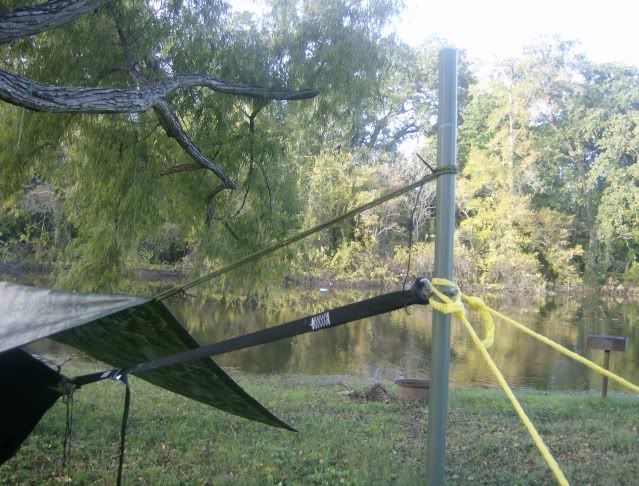 Sarurday evening right before sundown.