- Sat Sep 12, 2009 9:17 pm
#1346008
It is that time of the year again, bow season in Co. This year was going to be a little different we both had the modified teardrops that we had built,no tents this year
We met up at the flying J and Darrel came by to see us off.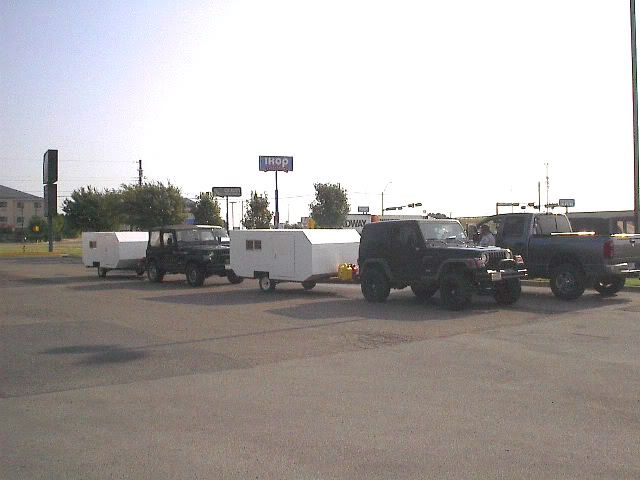 We headed out ,set our speed at 65 where it was legal . The trailers pulled great behind the little four banger and the gas milage on this trip was just about the same as running empty. West Texas isnt long on scenery besides cactus and windmills
and we had about 600 miles we wanted to run that day. We had both packed ice chest with fried chicken and a roast courtisey of my better half,little cheese chips and drinks we could just keep rolling. If you notice there are two fuel tanks on the front of the trailers,200 miles is about the range of the gas tanks in the jeeps so we each had ten gallons to spare. We did use them once on a long strech in New Mexico. The day was pretty uneventful and we just sat back and rolled.
That night we rolled into Santa Rosa New Mexico about dark,there is a large truckstop there ,we parked put on the coffe for the next morning and crashed .648 miles that day. It sure was nice to crawl in my own bed flip the fantastic fan on and crash. With the fans we were comfortable.
Got up the next morning headed for Pogossa Co. about four and a half hours,the scenery was getting better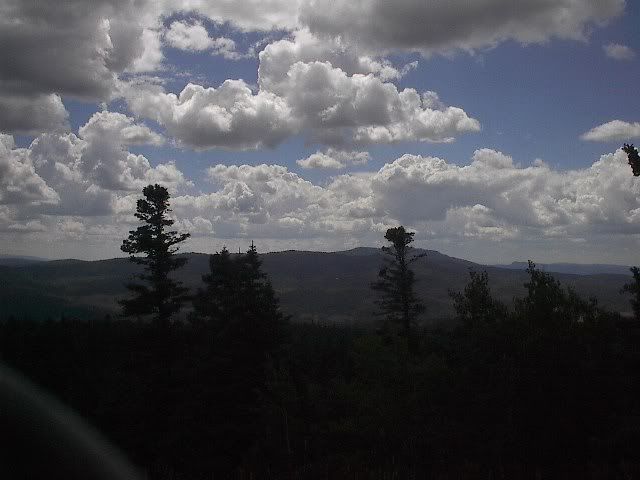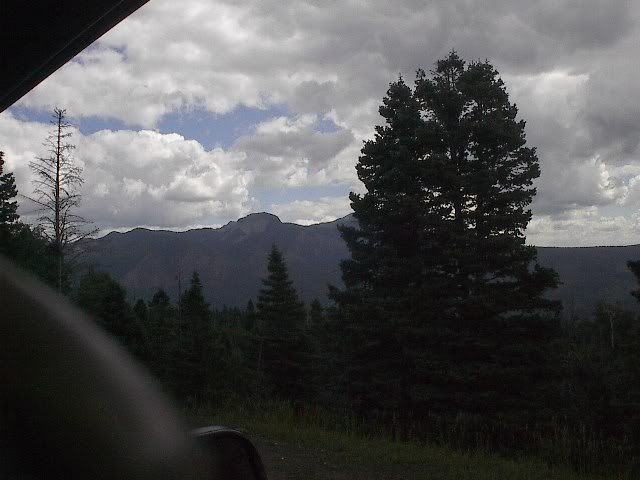 We drove threw Santa Fe and on up to Chama, stoped there to eat and Glen found out there is a lot of difference in Tex Mex Mexican food and New mexico
going to break this here
Ron