- Sun Dec 20, 2009 11:05 pm
#1395947
I have spent the last few weeks researching and trying to determine what boat to build next (and for myself) and I have finally settled on the Northwest Merlin (
ttp://www.shop.northwestcanoe.com/produ ... ductId=113
). I was surprised to find out they are now offering a number of their plans for FREE! They emailed me a complete set of plans in pdf format, I just took them and had them printed on 24" X 36" paper.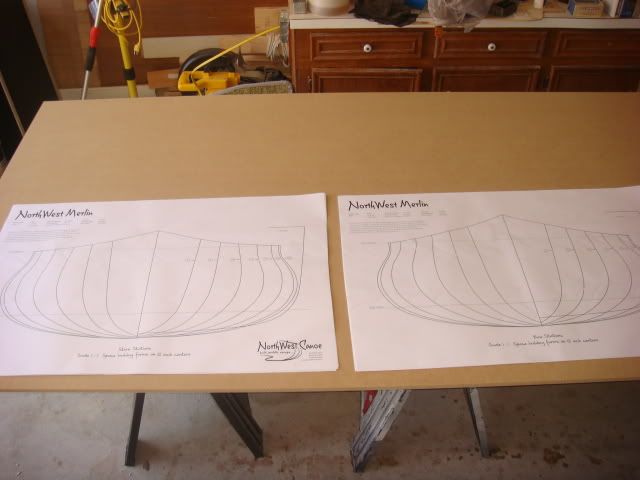 I had 8 sets printed so I could have a full size "template" for each station. I used Kinko's for my printing, I would recommend checking prices, cost me $75 and a couple of smart a$$ remarks from the kid behind the counter.
I got them cut out and used spray adhesive to glue them to a sheet of 5/8 MDF.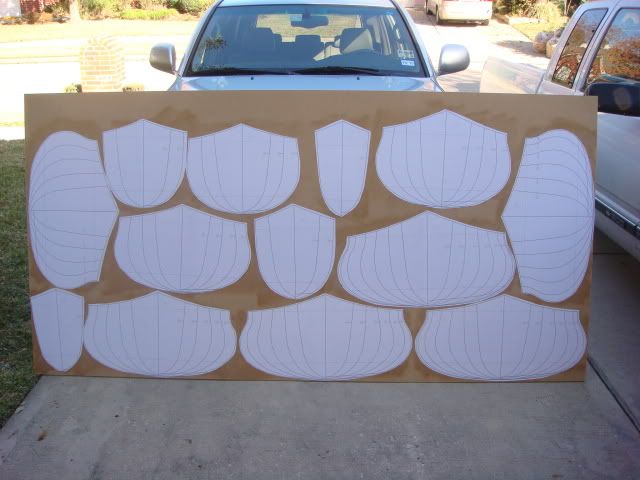 Now all cut out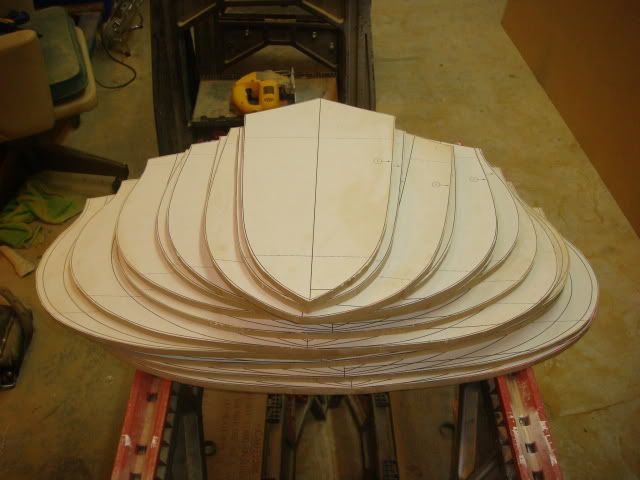 I am still trying to determine what type of wood to use, I have been all over the board (pun intended). I have considered pine, cedar, and redwood. I really like the looks of the light colored boats (like Ron's Duck and Birke's Abenaki) but I also really like the looks of Oj's sea kayak. I had hoped I could find enough of cedar sapwood so I could have the best of both worlds, light weight, rot resistant, and my choice color. Any suggestions or recommendations?
Last edited by
Dogpaddlin
on Sun Aug 21, 2011 9:47 pm, edited 12 times in total.