- Wed May 06, 2009 8:36 am
#1250522
It was sure nice to fish with you again Strider. We need to do it again. As Strider said the boat has been broke in. It is wet, muddy and bloody.
I was late getting to the river but had a great time. This boat sure paddles easier than the Pirogue I built and is alot more stable. Thanks for the Buffalo Strider i appreciate it. here are the few pics that I took.
Kim drifting down stream.
The bluffs.
the catch with Kims Buffalo.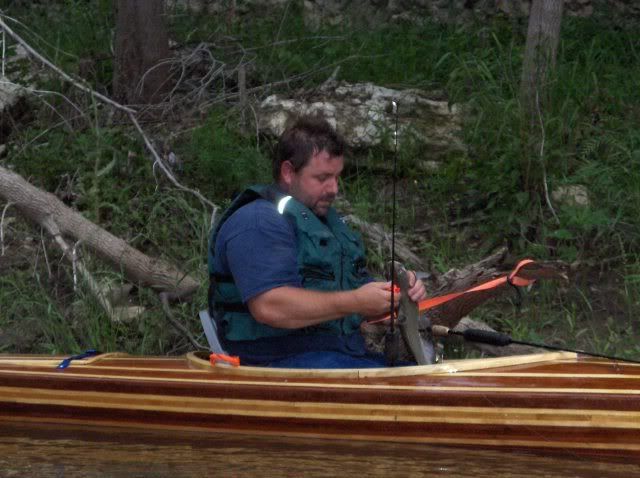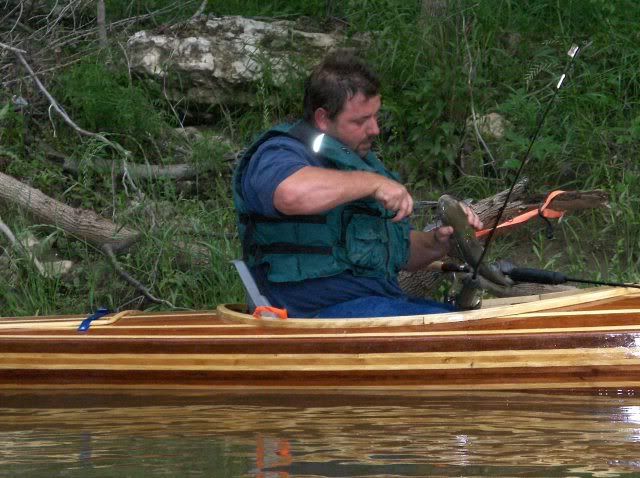 The boat ended up very stable and tracks well. With only me and fishing gear in it it has alot of freeboard left. The boat was designed as my camping boat so with 450 pounds or so on board it should be fine. with only myself and fishing gear onboard she is only drafting about 2.5 inches, so more load will probably make her handle even better with more boat in the water.