By
Mythman
- Wed Oct 01, 2014 7:36 am
- Wed Oct 01, 2014 7:36 am
#2086208
We fished two conscutive days at McFaddn (Mon. 29th and Tue. 30th) and each day we had 6 kayakers on the water. There was a total of 176 bull reds caught by the fishermen.
Monday was a little rougher wave day but we caught 85 bull reds that day. Both days Saltykat was the leader in catchs with a two day total of over 50 bull reds.............he can fish!!!
Here are a few pics from Monday:
1st catch!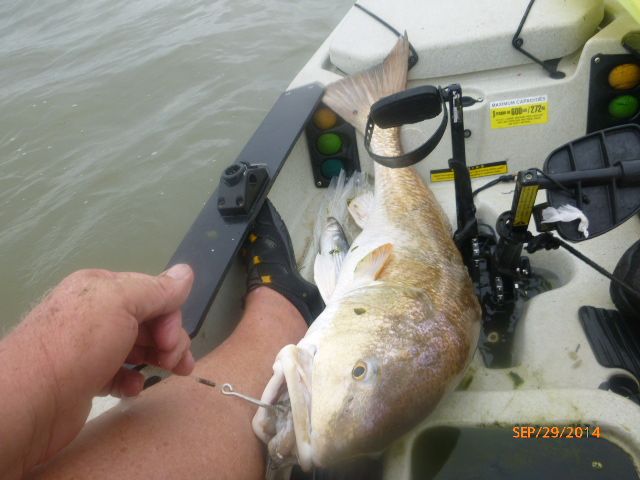 Most of them were big and robust!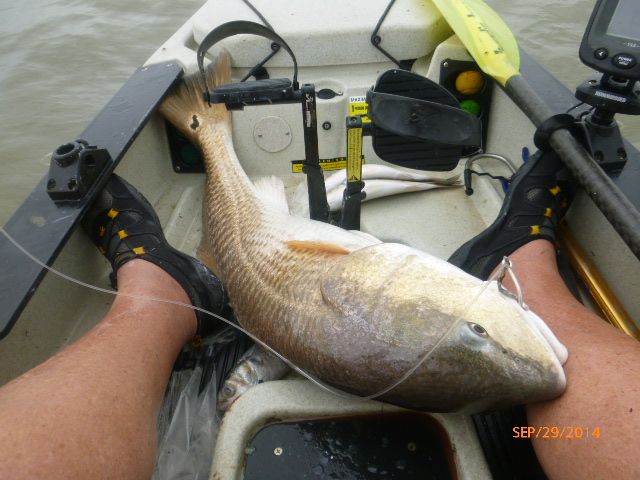 Paddle board............don't try this at home!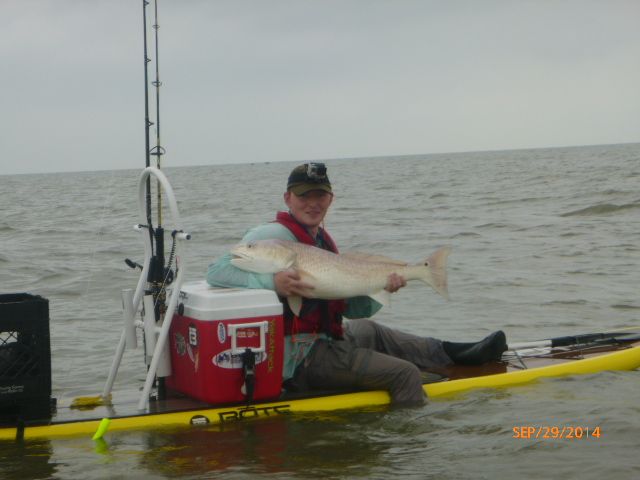 Wolfman strikes, again!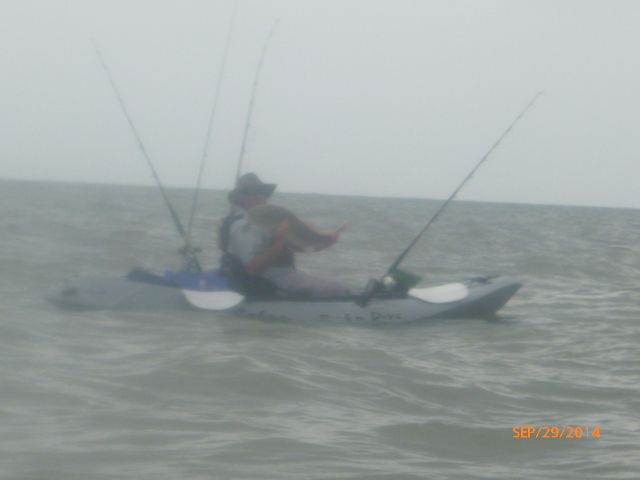 We had a little company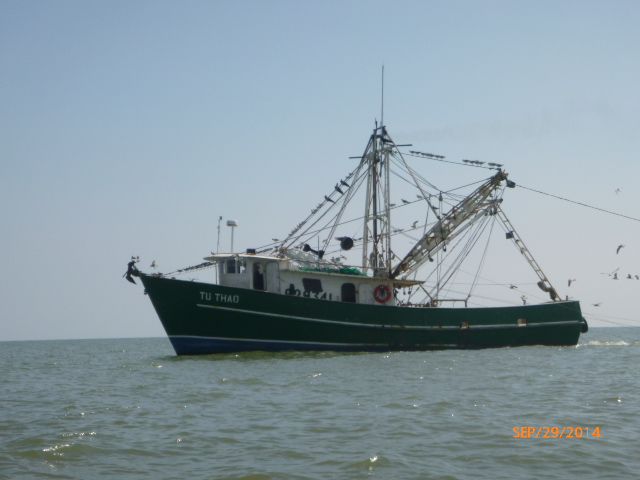 A few swallowed the hook but not a problem with my long pliers.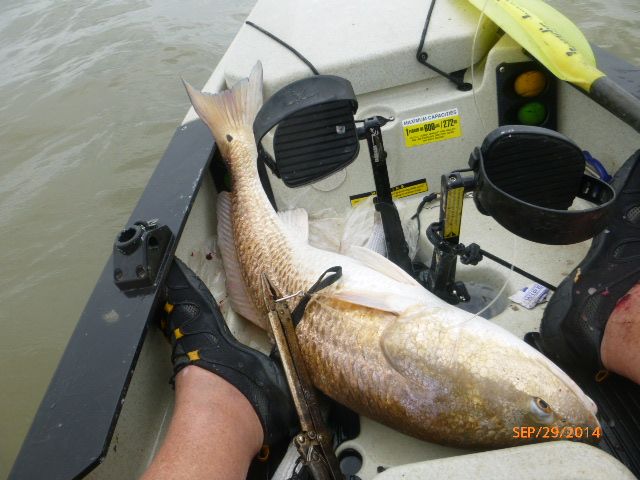 Tuesday the 30th the weather was "ice cream".......and the fish were still running big: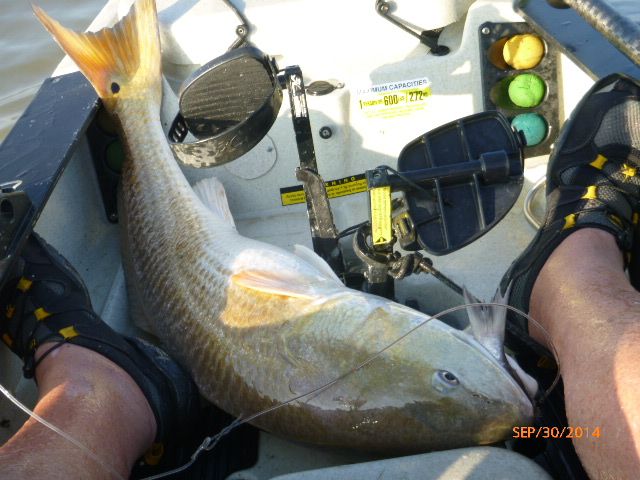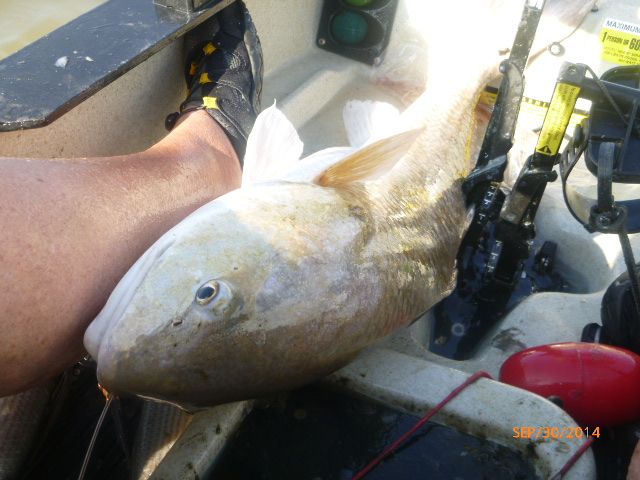 Had more doubles on Tuesday: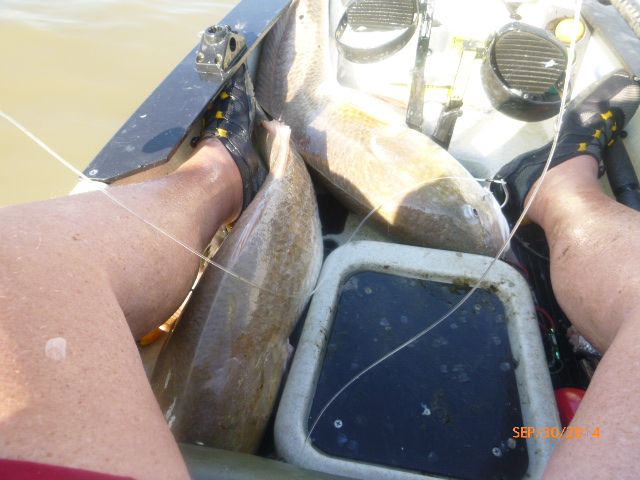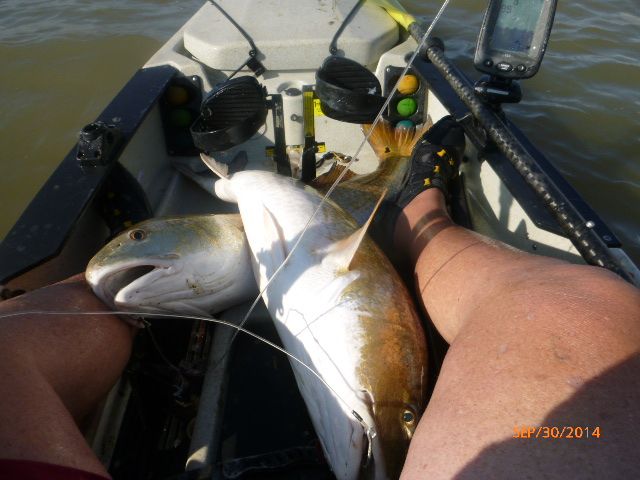 I love big ole bull reds: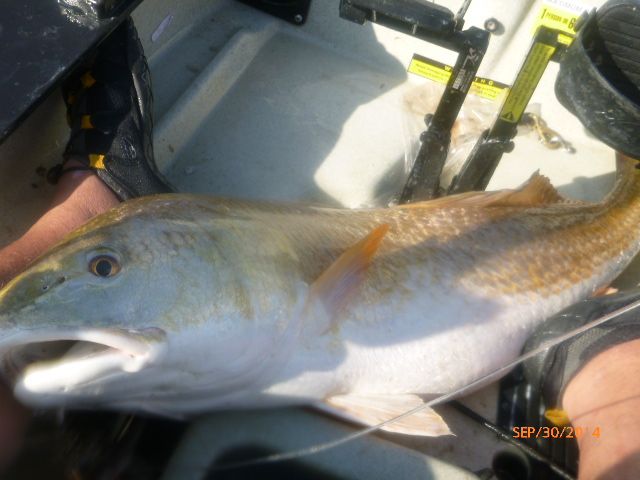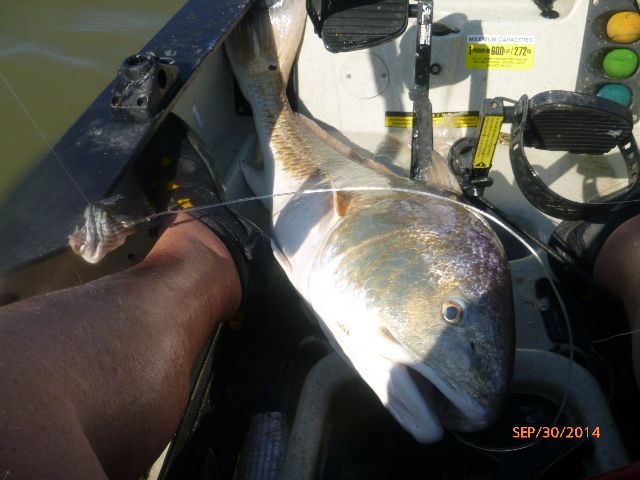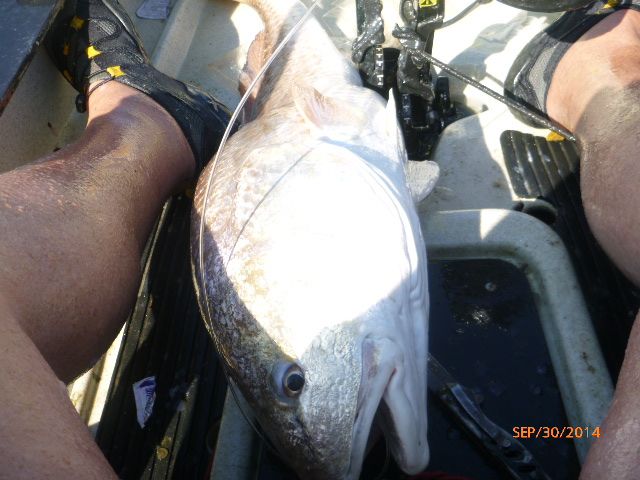 We all quit early Tuesday as we had all reached out limits by noon or 1 pm. This was the way things looked as we headed home!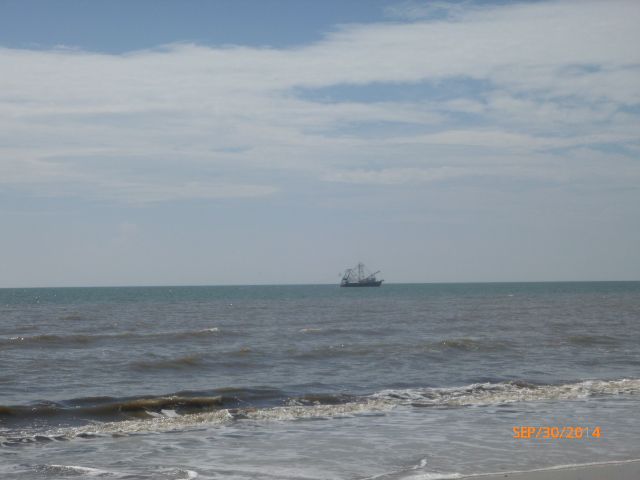 Two solid days of fishing with 176 fish caught and some happy kayak fishermen. Got to fish with some old friends and met some new friends too. A good two days!