- Wed May 23, 2012 8:12 am
#1762344
This is a quick report, yesterday Tue 22. Myself, Efren, and Jerron went offshore kayak fishing 6 miles off Surfside. We were heading to the 6 mile rig. While passing the 4 mile rig, me and Jerron decide to troll pass it real close, as we trolled passed the 4 mile rig my Rapalla Bonita lure takes off, "long story short". I lost the massive fish to the rig legs, I had to get rid of 270 feet of 40# line due to scraping on the rig leg.
We started trolling again and the fish bite was on for king fish, before we have arrived to the 6 mile rig, me and Jerron had limit out on king fish. Once we hooked up to the rig, Jerron pulls out his Shimano wax wing, and start to cast that, he got a big hit on it, and caught his personal best king fish on it at 46".
The day kept on we caught more kings by the afternoon time Efren had caught his limit, and we got 4 more kings but released them back due to our current limit. There where more but i will save that for the videos that are soon to come!! I turned Jerron into a king fishing machine!! he was on fire this day!! good job Jerron!!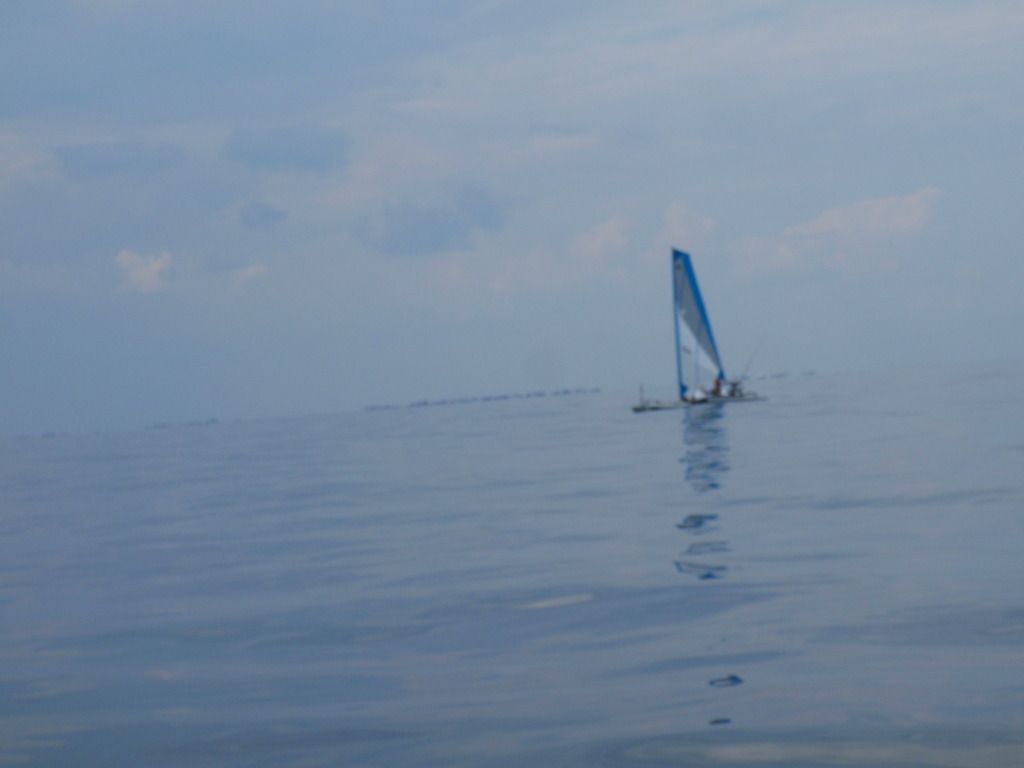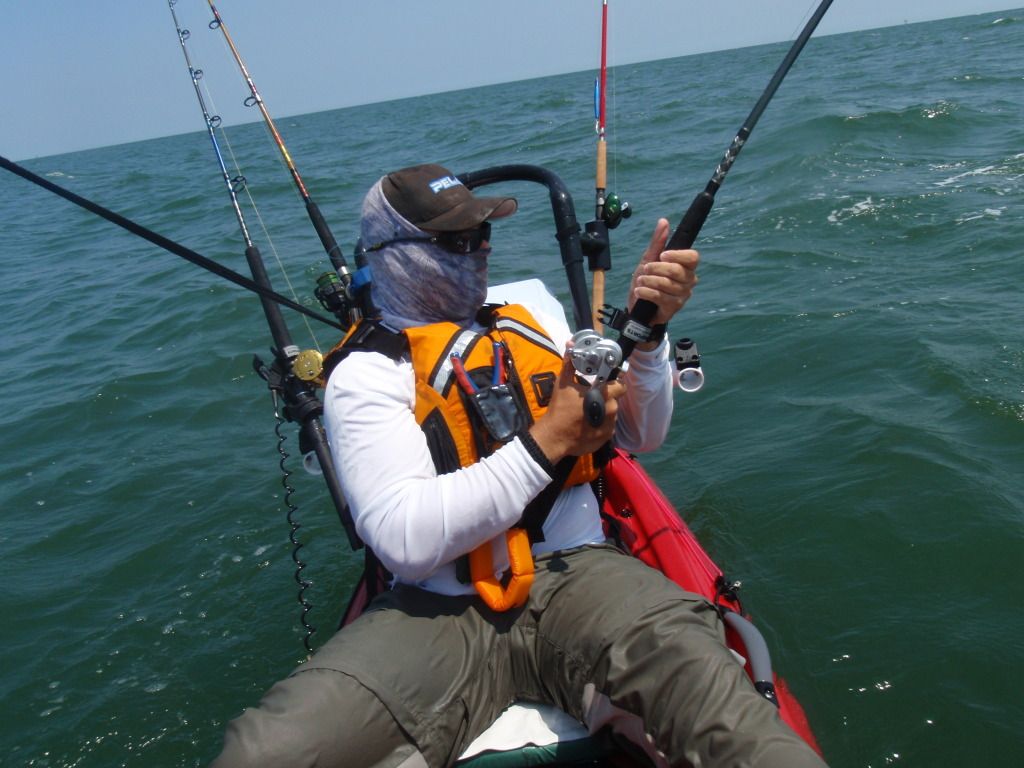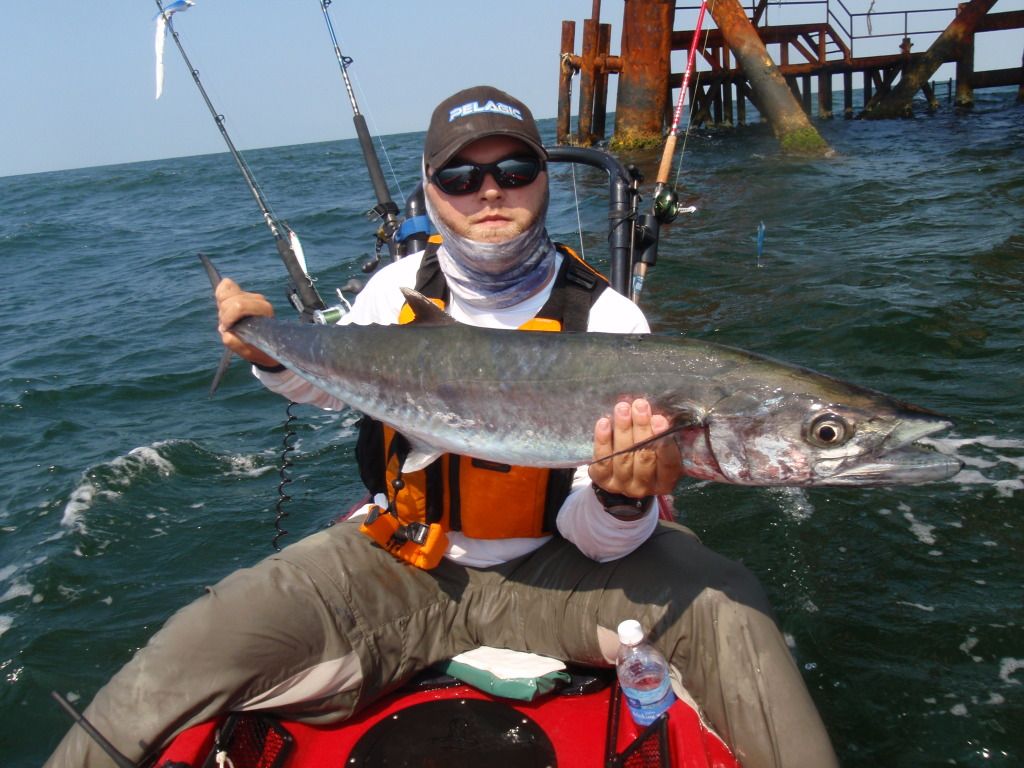 "Only Possible in an Tandem Island BaBy"
Promoting good health, offshore kayak fishing and great fun!
http://www.adventureislanders.com
Last edited by
Living Waters
on Wed May 23, 2012 9:16 am, edited 1 time in total.