By
Mythman
- Tue Jul 26, 2011 7:50 am
- Tue Jul 26, 2011 7:50 am
#1661820
I was meeting btbrich at BA-16 today at noon to start off Shark Week and see if we could welcome come to TKF!
I sort of knew we were in trouble when I passed the auto dealers across from Almeda Mall as the flags just were flying a little too much.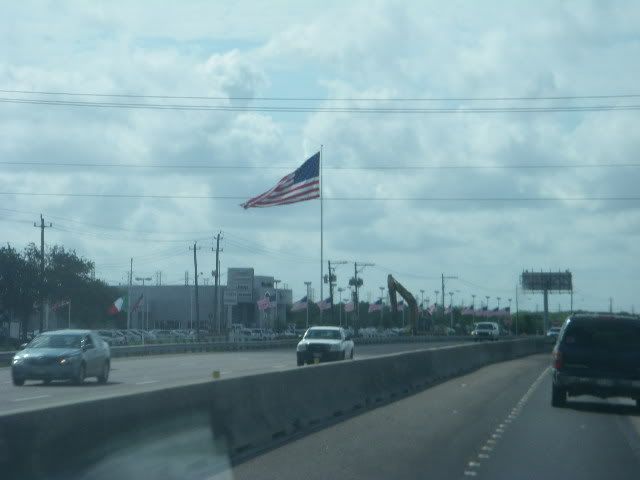 But I had been on the road for about an hour and a real man doesn't turn back.
Got to BA-16 and they had graded the entrance and you could have made it in a motorized scooter from the Scooter Store. But the surf was way more than predicted.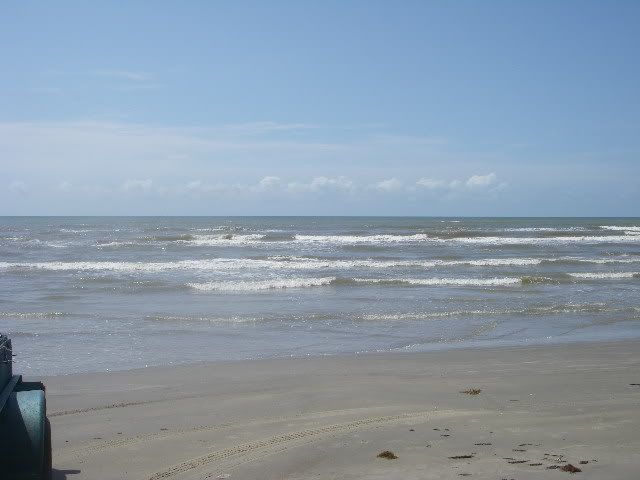 I unloaded and started loading my yak for launching and btbrich shows up. We launch and after getting through the surf, we go out about .65 of a mile and anchor up. I don't know how deep as I chose not to bring my FF. But where was the single digit winds the predictors promised?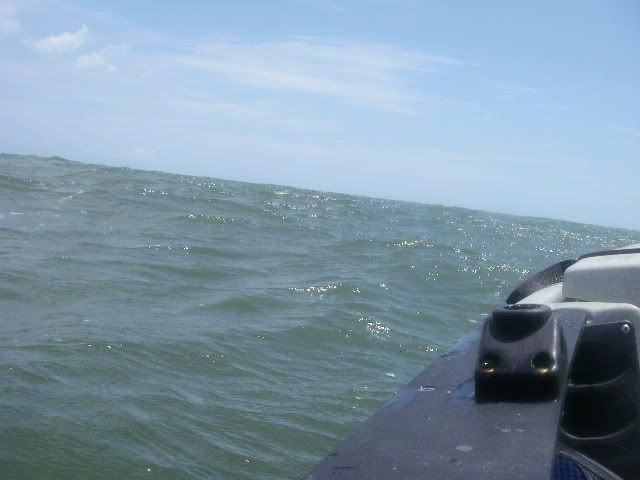 We fished for about 2-3 hours and only were catching gafftops and hardheads...........so we moved and anchored up where even though the water was rough, we could see plenty of bait fish hitting the surface and the pelicans were feeding all around us. It was a still a little rough, even for btbrich!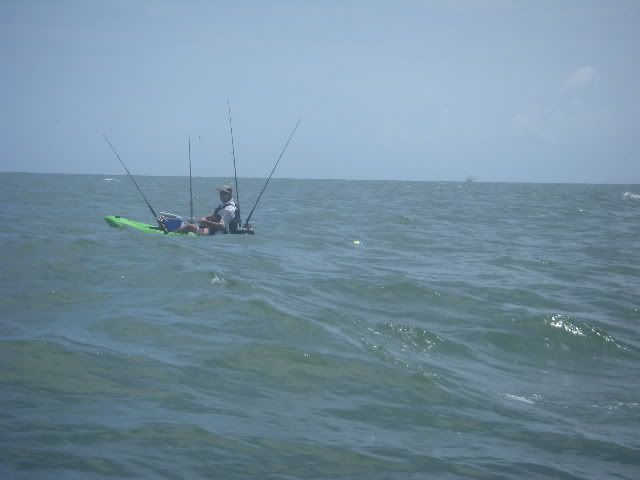 After catching about 6 gafftops, finally I get a decent run on my reel and make a hookup on what seems like a good fish. But no, it was a little shark about 3.5 ft.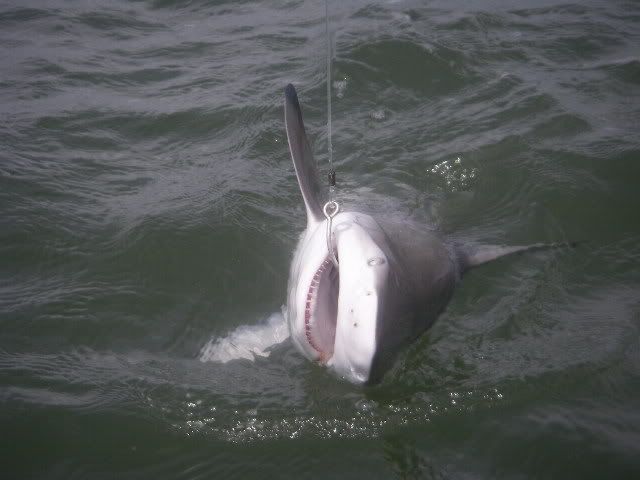 I try to hold him and get the hook out and he thrashes free and fall into the kayak. I quickly yanked him out with the rod and decided cutting the hook was far more intelligent than retrieving my hook.
Back into the water you go!!!
and that was about it. I think btbrich had a good day on gafftops. We stayed until about 6:30 and at least the wind finally laid, a little. Enough to make the surf re-entry doable. Frankly, it was so slow, I would have come in earlier except for two major things, negotiating the surf and negotiating the commuter traffic through town.
Not a good catching day but one advantage of wind is you stay cool. When I started for home the temperature on Galveston was 87°'s.
Last edited by
Mythman
on Tue Jul 26, 2011 1:20 pm, edited 2 times in total.