- Wed Aug 15, 2007 1:37 am
#665870
After reading the "Norcross Hawkeye FF3355P
Fish
Finder
- $50 at Amazon.com" topic,
http://www.texaskayakfisherman.com/forum/viewtopic.php?t=69498
, and looking at the pictures Mythman and Wolfman57 posted, I built a portable
fish
finder
mount for my Cobra FND XF kayak. I needed a longer extension arm for the placement and angle of the FND forward rod holders. Materials used were: 1 inch 450 psi PVC pipe, one PVC end cap, two PVC 90 degree elbow joints, PVC primer and glue, black paint, duct tape, Thompsons WaterSeal, and 75 lb cable ties. Here are the pictures: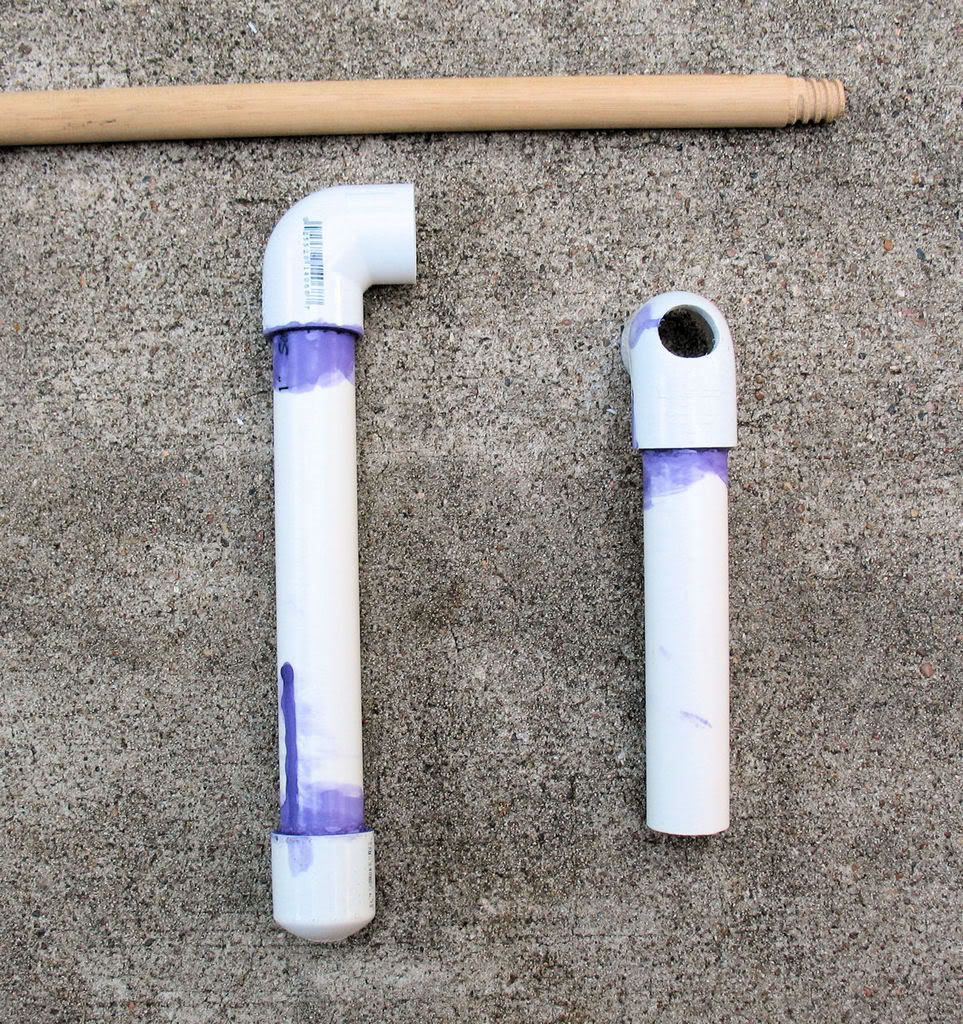 PVC sections and broom stick
PVC section 1 in rod holder
PVC sections attached and painted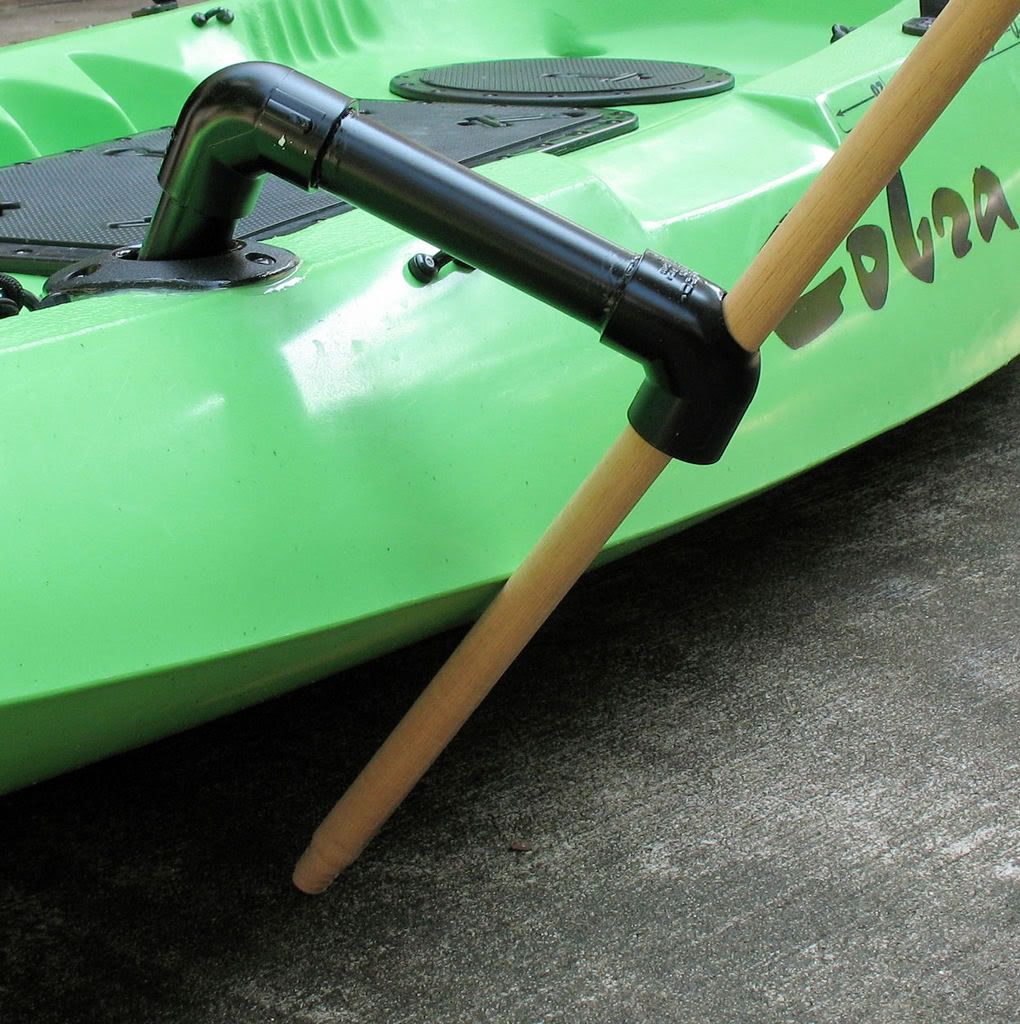 broom stick measurement before cut
broom stick attached to transducer
Duct tape added and broomstick water sealed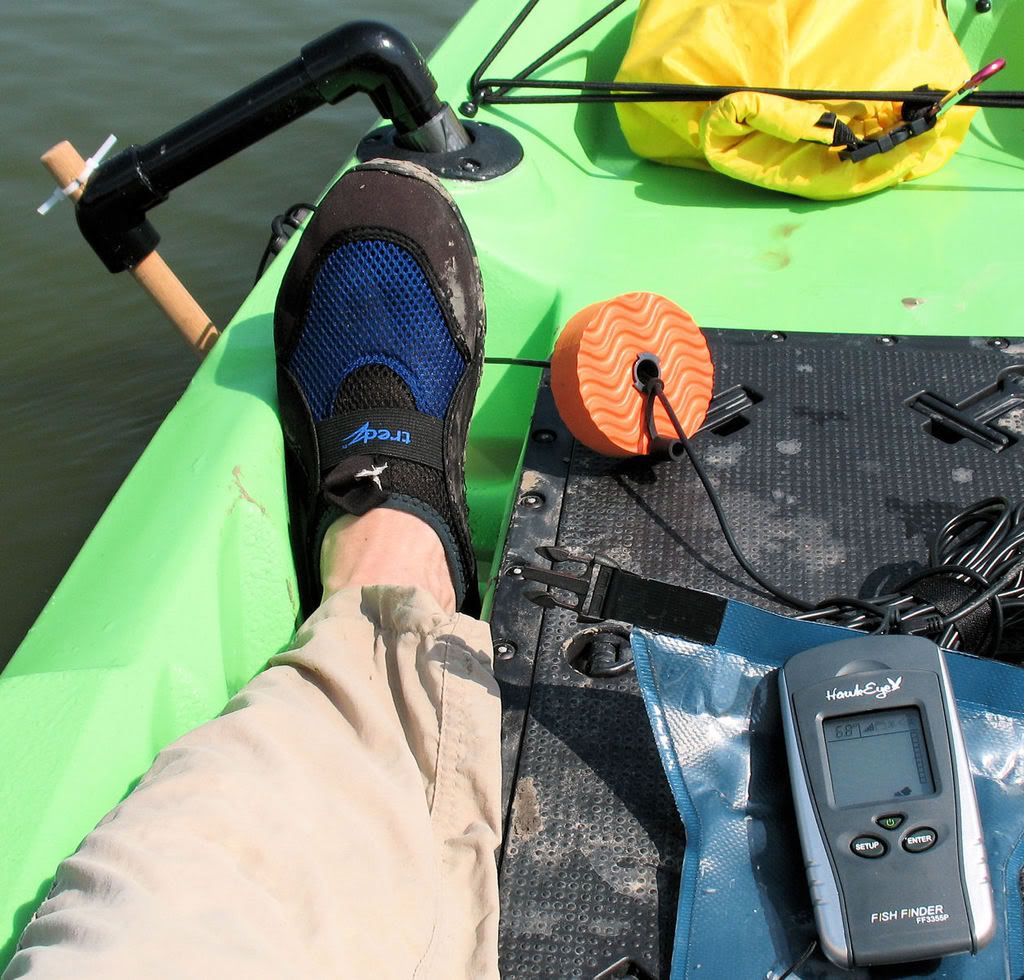 Armand bayou water checkout
I had to sand off the black paint from the end cap to make the pipe slide easier into the rod holder. The end cap provides a good fit at the rod holder base and duct tape wrapped to the desired thickness provides a snug fit at the top of the rod holder. A drill was used to punch a hole through the elbow joint just big enough for the broom stick (bought at Home Depot) to slide through. The wing nut was tightened on the transducer after the desired tilt angle was achieved. I plan on drilling another hole through the broomstick to raise the transducer height for a shallower depth setting (secure with strong twisty). This will allow two depths for water conditions and less resistance for long paddles. I am pleased with this setup - it's strong, light-weight, compact, and works just fine.
It's a keeper