Here is an idea for someone like me who lacks strength, height and youth to load your kayak on top of your car.
This whole setup costs less than $20.00 which is a lot less than the two rear view mirrors I had to replace when I dropped my kayak and sheared off one of them.
It's made from a 4-cup suction cup from Harbor Freight, PVC and used tennis balls.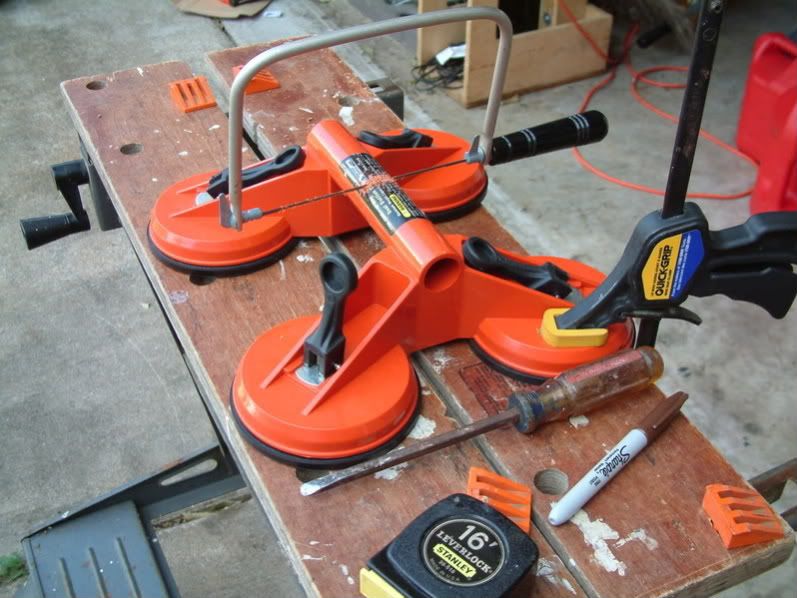 In the middle of cutting the unit into two.
Optional tennis ball. I image you can use pool noodles also.
Dry fit before gluing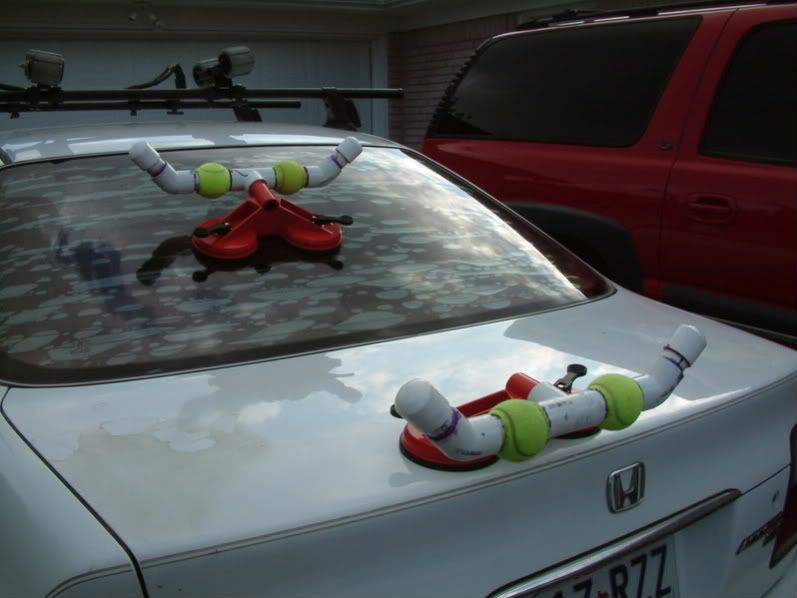 Ready to test for the first time.
Let's go to the video and see it in action